Valohna Wynn and Gayle Weintraub of V&G – Playful, Sexy, and Stylish All at Once!
By
Tonya Carmouché
| December 18th, 2013 | Category:
Accessories
,
Women
|
1 Comment »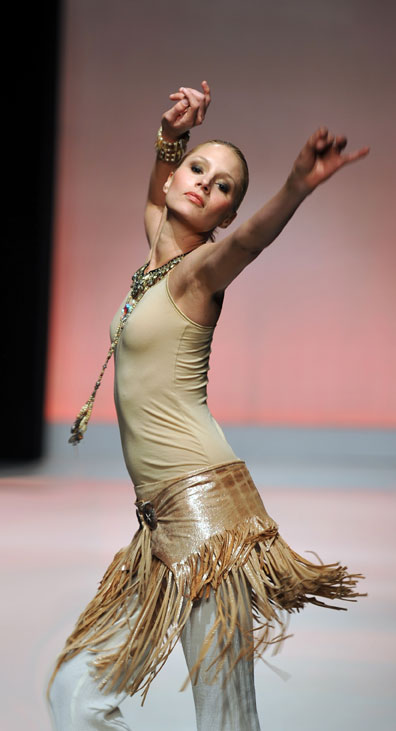 What do your accessories say about you? Do you relate to seeing someone wearing a certain piece of accessory and thinking, that is cute; I would like to wear the same?  Now, ask yourself if you have ever seen an accessory and thought, "I have to wear that!" Going from a feeling of "this is nice" to a yearning of "I must have it" is the emotional shift V&G creates when you view their custom-made hip wear and accessories. Founded by Valohna Wynn and Gayle Weintraub, the V&G brand ignites a feeling of sexiness, classy, stylish, and fun all at once.  Let's learn more about the beautiful creations from V&G.
Where did we meet, and how did you know this chemistry would result in such amazing creations?
Valohna and I met 27 years ago in Los Angeles. We are sisters-in-law as well as kindred spirits. Chemistry came easy because when we communicated to each other, we both could literally see the picture or the vision of what each of us was trying to express. From our own retail store concept to jewelry design to the birth of V&G Hipwear, we both had a desire to infuse our personal style and sensibilities into our designs that represented who we are as women.
What inspired the fringed leather look?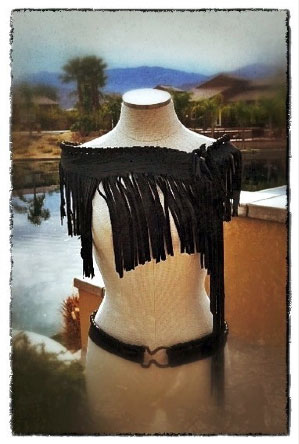 The inspiration for our designs began with Tribal Belly Dancing and the joy of watching the movement of a fashion accessory on a female form that evoked power. The intention was to empower women of ANY size by feeling grounded and sexy at the same time through our creative vision with fashion that pushes the style button.
How did you get your start?
It was a sunny afternoon when we invited Susan Stein, fashion editor of Palm Springs Life, over to our design studio where our first belt was created. The result was our debut for Fashion Week 2010, and it was a great surprise for the audience when we opened our show with Tribal drummers and a world class belly dancer, Sherri Wheatley. Our Models were encouraged to move and feel the power of the fringe thru freestyle dance movement, and the empowerment formula for our shows has become our trademark.
What's next for V&G Hipwear?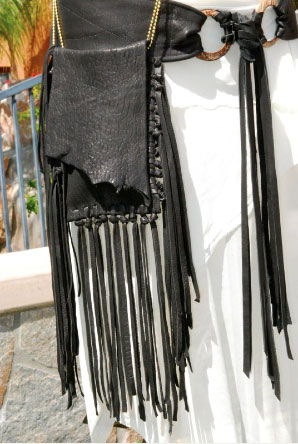 Currently, V&G has a pop up store in Raymond Lawrence, Palm Springs, where you can find our latest designs in handbags, belts, cuffs, scarves, jewelry, and custom festival belts. The future for V&G entails the expansion of our theatrical fashion show productions and our store concept.
Our mission is to make a difference for women who wear our product so that they embrace their beauty at any age. Gayle reaches our clients with their fashion potential while Valohna works from the inside out empowering their soul.
What advice would you have for up and coming designers?
We would like to express that every creation is made without investing in the outcome or an expectation . . . it is a process of discovery. Honor and own your skill, never deny your creativity, and trust your vision.  Our business was built on how we choose to live our lives and on our motto "Be GRATITUDE."
If you want to know more about V&G, they can be reached on Facebook at V&GHIPWEAR or personally at gayleweintraub@gmail.com or valohnaw@aol.com.