Gadget Gift Giver's Guide for Holiday 2014
By
Kaylene Peoples
| December 14th, 2014 | Category:
Gift Guides & Gift Suites
|
Comments Off

on Gadget Gift Giver's Guide for Holiday 2014
For all you gadget gals and guys, here is our list of really cool gadgets and reviews to get you going in the new year. Consider one of these for a gift for yourself or that somebody special.  Oh heck, buy it for yourself (when nobody's looking)!
1. Nexus 6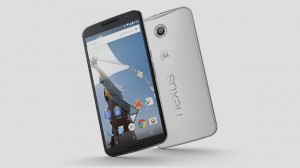 At 5.9-inches, the Nexus 6 boasts a display larger than both the iPhone 6 Plus and Samsung's Galaxy Note 4. It's also the biggest Nexus phone ever. Google's new flagship is a great showcase for the new Lollipop OS, which finally makes Android attractive with a ton of swish animations, gorgeous apps and a new design sensibility called Material Design. Made by Microsoft, the Nexus 6 is an extra extra large Moto X, though the internals are far superior. It boasts a Snapdragon 805 processor, 2GB of RAM and the display is QHD. It looks stunning! On the back is a 13 meg snapper; and Motorola includes a new Turbo Charger to give you 5 hours of juice with just a 30 minute charge.
From $649 | Purchase Info
2. LG G Watch R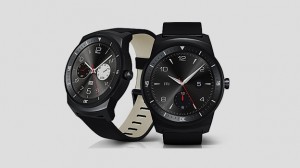 Rugged in its appearance, the LG's second attempt at "Android wear" smart watch. It boasts a fully circular display. The screen is 320×320 with a Snapdragon 400 processor, and is paired with 512MB RAM and 4GB of internal storage. The battery lasts pretty much all day without recharging.  The one downfall is an adaptor is needed when charging since it's not wireless yet.
From $345 | Amazon
3. Nest Thermostat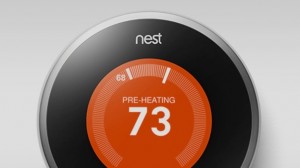 Nest's smart thermostat gives you full control over your heater from your smartphone or a sleek wall mounted dial. You can decide what time to change your temperature by using the useful scheduler. It will learn your heating habits by heating the house when you get home from work, for example. The Nest Thermostat can also help you save money on bills for those of you who are the frugal type.
Price $345 (with installation) | Amazon
4. MacBook Pro (Mid 2014)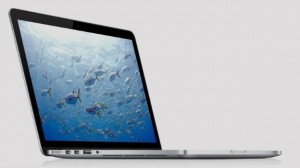 The MacBook Pro is tough to beat when it comes to laptops. In its latest "mid-2014" form it has two display sizes: 13-inch and 15-inch, starting from $1,570 and $2,512. The Retina display is unrivaled, and the dual core Intel i5 processor promises a great performance. Mac OS X Mavericks/Yosemite completes the package.
From $1570 | Any Authorized Apple Dealer

Tesla's Model S all-electric car is amazing. In its cheaper 60kWh version you can drive more than 200 miles on a single charge, while the 85kWh can do more than 300 with careful driving. It has a futuristic vibe, which includes a large 17-inch touchscreen that controls the car. The Performance model can out accelerate an Aston Martin (used to be my car of choice) so it's top notch!
From $77,500 | Tesla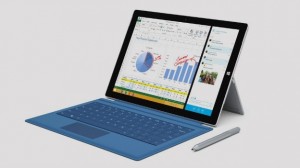 6. Microsoft Surface Pro 3
Microsoft's Surface Pro 3 device is new and improved. It looks and feels even better than its predecessor and packs improvements to the attachable keyboard, which boasts a super high-res 12-inch display. It comes with a touch-sensitive stylus for drawing or taking notes.
From $799.00 | microsoftstore.com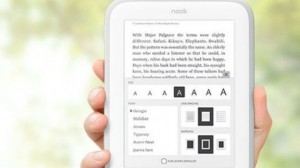 7. Nook Glowlight eReader
Barnes & Noble has released its latest device for consuming books digitally. The Nook Glowlight eReader is now in its second generation, bringing with it a 6-inch display that is 60 percent sharper than its predecessor. A cheap eReader just got easier.
From $140 | Amazon
Amazon's new Kindle Voyage e-reader is just amazing.  This is an eReader to covet for Kindle diehards. Coming in at $210.00 it's a little on the expensive side, but the new 300ppi, glass covered display makes text look incredible, even better than an actual book. There are 4GB of internal storage, and a shockingly long-lasting battery; it lasts about a month.  It also comes with an option to have 3G data included.
From $267 | Amazon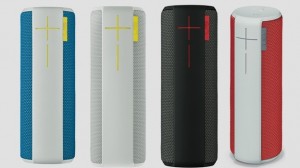 9. Ultimate Ears Boom Wireless
With a 15-hour battery life, this weather resistant speaker can go all night long, ensuring the music for your Christmas or New Year's party never stops. It has NFC support, pairing is done quick and easy, and you can even use it as a speakerphone for phone calls.
From 244.69 | Amazon