Great Health and Fitness Gifts for Those in Your Life
By
Anthony Heredia
| December 14th, 2014 | Category:
Fitness
,
Fitness Couture
,
Gift Guides & Gift Suites
|
Comments Off

on Great Health and Fitness Gifts for Those in Your Life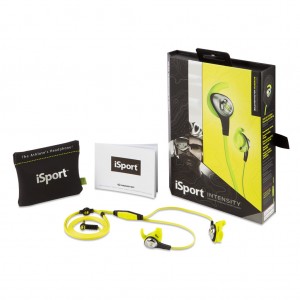 We all know how challenging working out, eating nutritionally, living healthy is during the holiday season. Many have failed where many have tried.  But this holiday could be the beginning of something new.  Get your "giftee" the present of wellness by purchasing him or her one of these coveted fitness-themed gifts.
1)    Monster iSport Victory In-Ear Headphones – $99
Nothing keeps you motivated like your favorite music coursing through your eardrums. Why not give someone the gift of high quality motivation at an affordable price for you. The Monster iSport Victory ear buds create a secure water resistant fit that seal out the outside world to leave you to focus on you.  The inline remote allows you to control your music and take calls. These have amazing sound for the low price point, a hit gift for any fitness or music enthusiast. www.amazon.com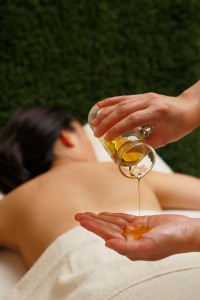 2)   Spa Gift Certificate/ Sports Massage $80-$400
When you work hard and push the body to its limits you create damage, which is what makes you stronger as your body heals it better than new. To facilitate the healing indulge, in a rejuvenating massage that can be both relaxing and restorative to those aching muscles. Light, fluffy massages are great for moving toxic waste out of your body; and heavier massages such as deep tissue and trigger point release knots with more calculated pressure. Just make sure it's not excruciating. Even a heavy pressure massage should not make you scream, but slight discomfort or removing hurt tissues is just a given. Give the gift of a spa retreat and sports massage package to repair weekly damage.
3)   A New Outfit (one size down)
This can be tricky but can have an amazing impact if done right. This gift would be best for someone you are very close to. Take your gift recipient shopping, just to browse, and guide him/her to all the stores that would create the most exciting full outfit you can afford as a gift. Make sure the person tries everything on for perfect sizes. Make sure he/she dosn't buy a thing, then go back on your own and buy everything one size down. One woman's dress size is approximately ten pounds, which can be shaved off in a month with discipline, or two months on a busy schedule. Include a note, or be there to explain your intention and advise your friend to hang the outfit up in plain sight so he/she can see it to be motivated comfortably and daily to feel amazing in the outfit that he/she handpicked. What an amazing way to get your friend working toward his/her goal.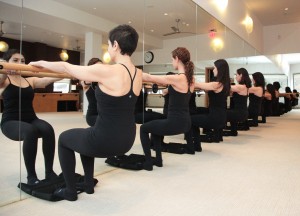 4)   Fitness Classes (Yoga, Bar Method, Dancing) $60-$320
When in doubt on how to work out, take a class! The best work out is the kind that gets you coming back for more. The Bar Method (barmethod.com) was designed based on the intense training ballerinas need to endure to perform and look amazing. Yoga comes in every shape and form to match your level and region. Crossfit may be intense but can truly give you a good start to teaching yourself to push harder for maximum results. Gift a few lessons or trial package and you can't go wrong.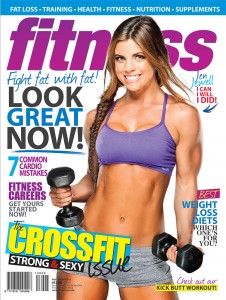 5)   Fitness Magazines Subscription  $12-$80
Staying motivated is critical. We all have our down days; and not all of us can afford a daily personal trainer now, can we? Go for a good substitute. Sign your loved one up for a few health and fitness magazine subscriptions. Subscribe to them so that a different magazine shows up every week or every other week. The variety will give such diverse information and keep your loved one motivated weekly with important information. Try Mens/Women's Health, Oxygen, etc. Head to a local magazine section of your favorite store and grab some of those pesky flyers that always fall out, or head online.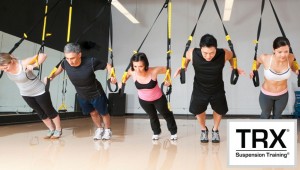 6)   TRX Suspension Trainer $50-$200
You just have to mix up your routines or you will get bored and quite. Give the gift of fitness diversity and challenge. The TRX system allows you to do countless intense diverse workouts, ranging from beginner to advanced enthusiasts. It is super compact, works out the entire body, and can be used just about anywhere you can think of. Of course DVDs come with the package to show you how to kick butt. www.trxtraining.com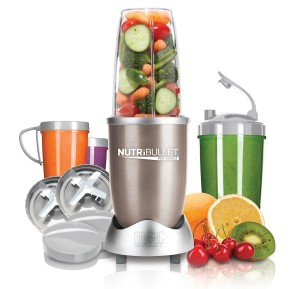 7)   Nutribullet $129
Juicing is a powerful way to get in those nutrient-rich fruits and vegetables when you don't have the time. Nutrition in health and fitness is actually more important than exercise itself; exercise is still very important, though. High speed blenders designed this way are better than juicers, simply because juicers are designed to remove all pulp, which contains so much fiber and nutrients; while in a powerful blender you get it all.  The idea is to make a big pitcher at a time that you can drink over the next two days and start again or make each drink alone in the moment for maximum nutrient density. Give the gift of life. www.nutribullet.com or www.amazon.com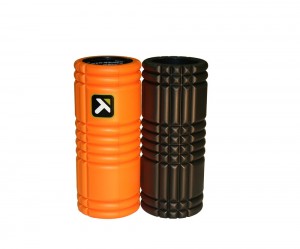 8)  Trigger Point Foam Roller $34.98
A huge deterrent to continuing to work out is feeling too sore, but you need to push through the soreness to get those results you so crave. Now when I say push through I mean cleaning up the mess you made by helping your body heal with this amazing foam roller, for example. That sore feeling comes from lactic acid, which builds up in the muscles after a hard workout, so it needs to be flushed out to recover faster and come back stronger. Give the gift of relief with foam roller, which comes with an instructional DVD of course. www.amazon.com (Trigger Point Performance The Grid Revolutionary Foam Roller)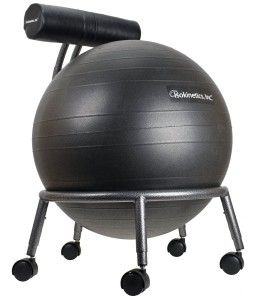 9)   Balance Ball Chair $80
The gift of fitness while you work. A balance ball alone has countless uses, but make it your work chair and now you are really talking. The balance ball forces your body to use your entire core muscles to stay balanced on it; so just by sitting on it, you strengthen your entire abdomen and lower back. The chair component allows you to use the ball for the whole day as the muscles will of course get tired. This added support allows you to "workout" all work day. An amazing gift for those excuse-proned loved ones of yours, who simply love the words "I just don't have time." www.amazon.com (Balance Ball Chair)
10)  Fitbit – $249.95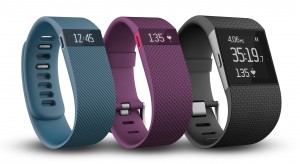 One of the biggest problems with getting fit is staying on track with all the distractions and bumps in the road life delivers. The answer is to stay motivated with accountability and tracking your results. The Fitbit Surge is an amazing way to track just about anything you can think of. Its 8-sensor LCD touchscreen holds a 3-axis accelerometer, gyroscope, compass, ambient light sensor, GPS, and heart rate monitor. All this will track conditions, results, and automatically sync it all to your app and online dashboard while also giving you full access to your phone's music and texts or calls. This world on your wrist is an awesome way to show someone you care.  www.fitbit.com