ISSUE #40 – HOLIDAY 2011
Fashion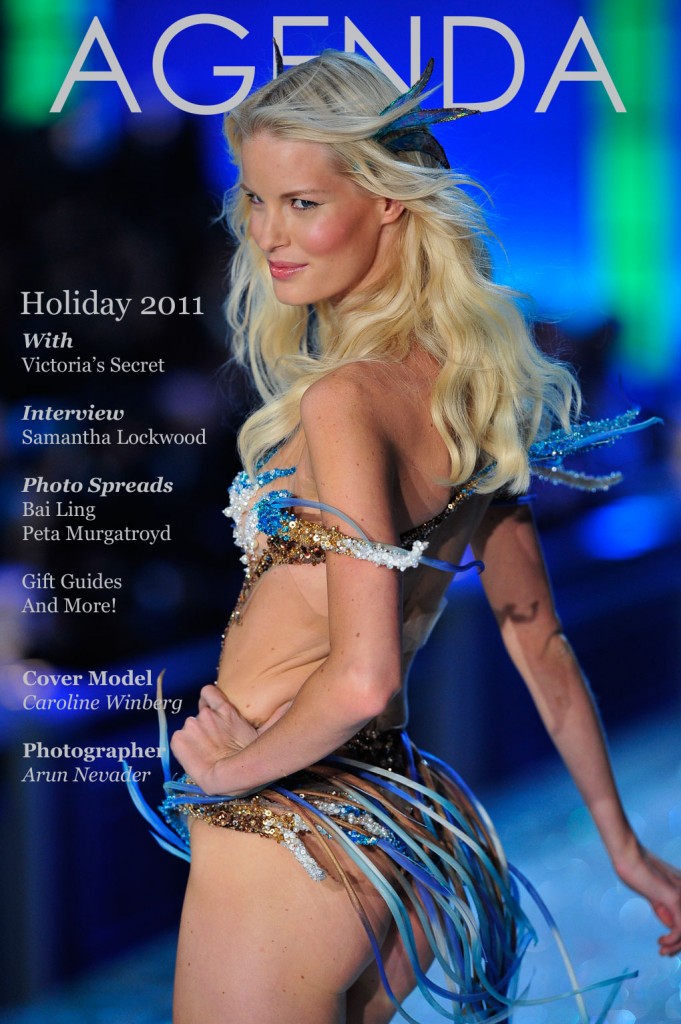 1. Victoria's Secret Runway and Backstage 2011
2. Willis & Walker – Clothes for the Man 6'3 and Up
3. Parke & Ronen Backstage and Runway Spring 2012 – A Sizzling Collection of Male Models, Ahem . . . and Their Clothes
4. Betsey Johnson Spring 2012 Backstage During Mercedes Benz Fashion Week New York
5. Sophie Theallet – A Romantic Collection of Dresses for Spring 2012
6. Fleurings by Samantha Lockwood – Fashion Editorial
7. Project Ethos's "Fighting Cancer Is Fashion Forward" Event Rocks at House of Blues
Interview
8. Samantha Lockwood – A Creative Renaissance Woman Tapping into a Variety of Disciplines, and Doing Them All Superbly!
Beauty
10. Get Your Glow On: The Season's Best Highlighters
11. BLACK FOR LIGHT: Exploring the New Black Masks
12. Pucker Up: Perfecting the Red Pout
13. Primed for Perfection: The Best Makeup Primers
14. Organic Indulgence: Spirit Beauty Lounge
Columns
15. Talking Chic – Are You Gift Giving From the Heart?
16. Talk Smart Politics – What Happens When a Government Becomes Corrupt – Another Cruel Hoax on the People of America
Fitness Couture
17. Review: Cardio Barre – A Ballet Inspired Cardio Class Guaranteed to Trim and Slim
18. The Anti-Fitness Gift Guide – 5 Gifts Not Intended for a Fit New Year
19. Big Budget Fitness Gift Guide – Fitness, When Money Just Doesn't Matter
Travel, Entertainment, Dining
20. TWO NEW YORK EATERIES—INSPIRED BY FRANCE AND ITALY
21. Once Upon a Winery – A Fairy Tale Stay at Landmark Vineyards

22. "A Day in the Park" Fashion Editorial
23. Peta Murgatroyd Video Shoot
24. Peta Murgatroyd – "Danza Con le Stelle" Fashion Editorial
25. Bai Ling – "I Got Out of the Rooftop" Fashion Editorial