ISSUE #49 JANUARY 2013 – HAPPY NEW YEAR!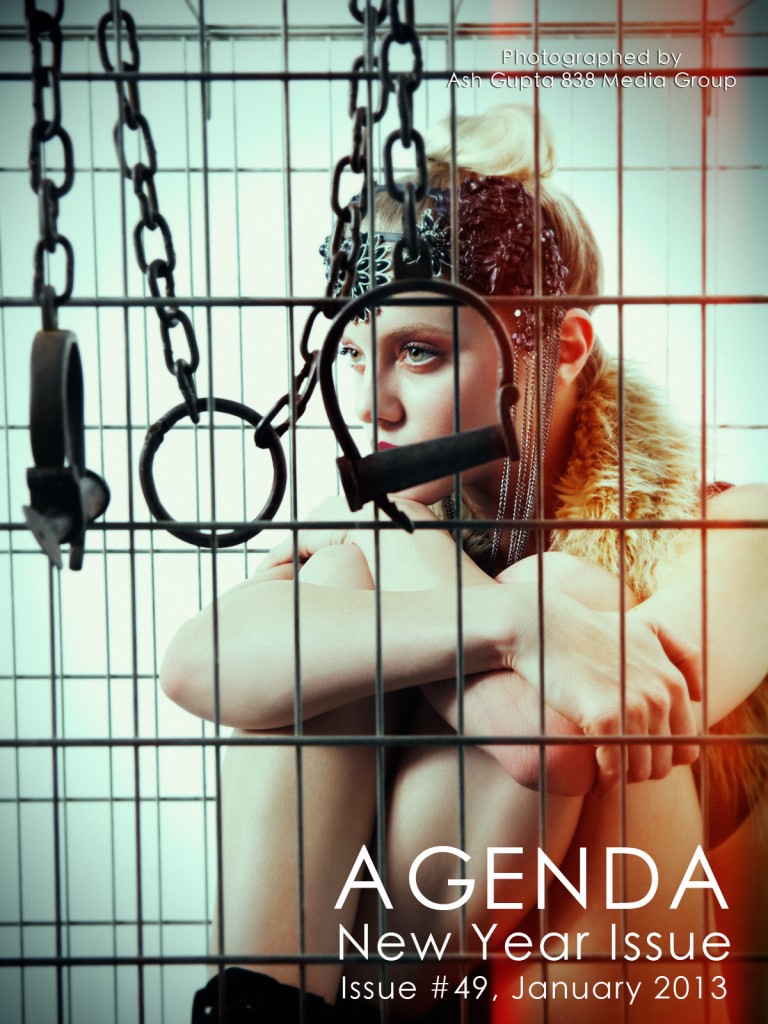 Fashion
1. Blacklisted No Longer – An Insight into Plus-Size
2. The Beauty of the Philippines Captured with Joel Escober's Designs
3. The Designs and Fashion Creations of Patuna
4. Fashion Out of Africa
The Mission:
5. January 2013 Face of the Month Olivia Fox
6. Delirium of Dementia Fashion Editorial
The Statement:
7. CLOUD 10 Fashion Editorial with Fashions by AVNAH
8. "Naked Ambition" Fashion Editorial Featuring Designs by Victor Wilde's Bohemian Society
9. Blacklisted Fashion Editorial
Beauty
10. New Year/New You: Skin Solutions for Every Face
11. Hair Apparent: Winter Fix
12. Beauty A to Z: D is for (Micro) Dermabrasion
13. Beauty 101: Travel Beautiful
14. 30 Days & 30 Nights: 3 Lab Super Cream
Talking Chic
15. Make 'Patience a Virtue' in 2013
Fitness Couture
16. Jump Start with Juice
17. FOUR FAB WAYS TO GET YOUR OMEGA 3s
Book Reviews
18. LOVE LOOKS NOT WITH THE EYES by Anne Deniau
19. THE BRIDE QUARTET by Nora Roberts (4 BOOKS) and THE INN BOONSBORO TRILOGY by Nora Roberts (3 Books)
Events
20. A Party to Lift People's Spirits – and Lift Their Faces, Too!
Entertainment
21. A Total "Thriller" of a Show! – MJ Live! at the Rio All-Suite Hotel & Casino
Letter from the Editor
22. January 2013 Issue #49, A Letter from the Editor – Let's Not Forget the Victims