It's about that time… to shed all manner of clothing and makeup and dive into the deep waters of Summer. If you've been less than kind to your skin to date, there's still time. Barring a massive makeover that requires the help of a professional, there are solid choices to help ease your skin into summer in flawless fashion.
The first step is always a good cleanse. Color us highly impressed with the new Glow Recipe Blueberry Bounce Gentle Cleanser. It's gentle enough for the most sensitive skin types, but strong enough to get deep into pores and get out anything that'll leave you feeling clogged and less than clear. There's just enough AHA to exfoliate without irritating, and help clear the way for your next step to radiant skin.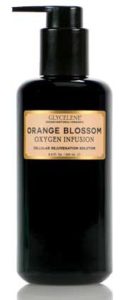 Glycelene Orange Blossom Oxygen Infusion looks like water but behaves like a serum. The 

brains behind the operation is a cosmetic chemist, who explains that he si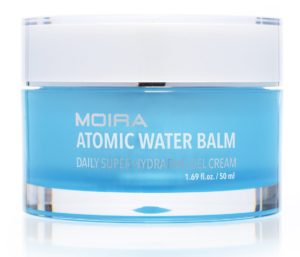 mply removed the viscosity associated with a traditional serum, but left all of the healing and moisturizing properties behind. What remains is a formula that leaves your skin more radiant the longer you use it. We found it best when 'pressed' into a clean damp face (using a cotton pad will simply waste product). Seal in all that goodness with Moira Cosmetics Atomic Water Balm. What might be most impressive about this product (beyond the $20 asking price) is how highly adaptive the formula is. It turns to 'water' on contact, which is welcome news for oily skin types. But it's hydrating enough to keep dry skin happy as well. That might have something to do with the  impressive lineup of ingredients, which includes Tremella Mushroom, Panax Ginseng, Rosemary, and Chamomile.
Treat the hot spots with Laurel Blemish Treatment. The potent combination of Black Cumin, Tamanu and Thyme targets irritating blemishes and clears them up without damaging surrounding healthy skin. Continued use helps fade discoloration. So bring on the bikinis and the barbeque. With a solid skin care routine and the right products, there's a good chance you'll be trading full coverage foundation and concealer for tinted moisturizer and a smile.