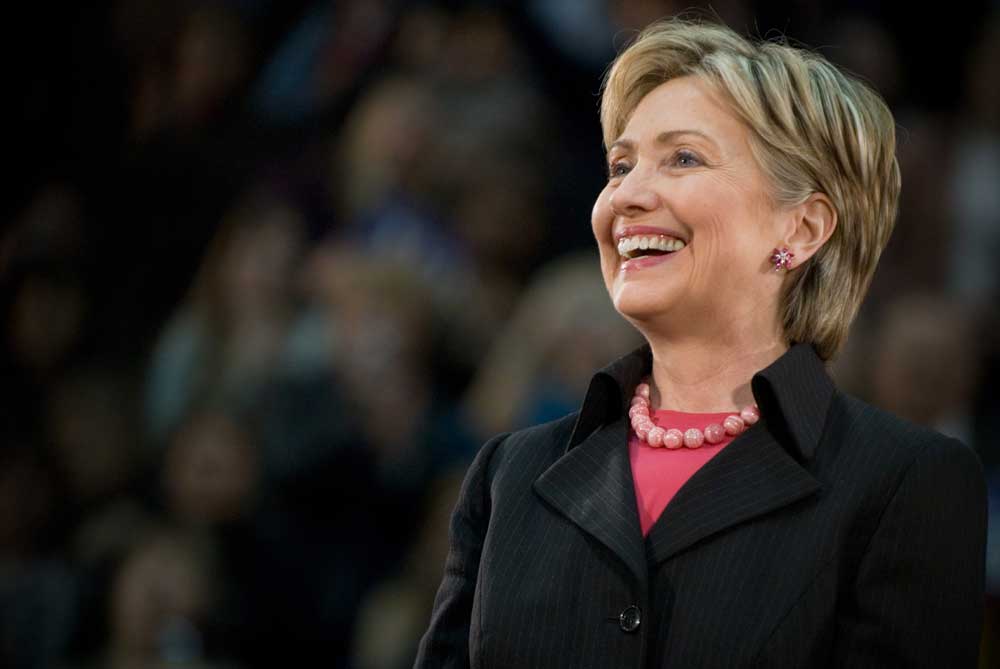 "I've spent my life fighting for children, families, and our country . . . and I'm not stopping now. Life is not about what happens to you, it's about what you do with what happens to you so get back out there. [My mother] lived to be 92 years old, and I often think about all the battles that she witnessed over the course of that last century—all the progress that was won because Americans refused to give up or back down. She was born before women had the right to vote." –Hillary Rodham Clinton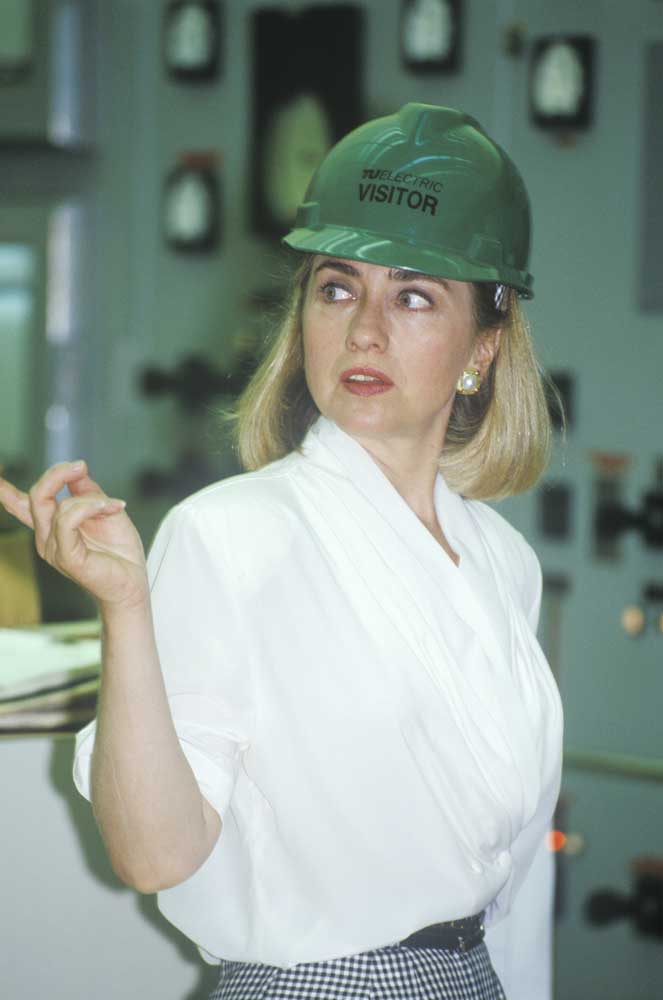 American women in politics have been given a bad rap for centuries. We are supposed to be soft spoken with desirable Western features, basically beautiful. Any sign of ambition or leadership that doesn't fall under the banner of feminine has been to our eventual downfall in public service. I remember when Democratic candidate Hillary Clinton ran for President the first time. The polls reflected a very misogynistic viewpoint by not only men, but women, too. And her slipping in the polls that first time around might have had more to do with the makeup she chose, or the color of her suit, or her latest hairdo; and heaven forbid she show her age on her face or body (much deserved as she was with all of her life experiences). Instead of her political platform, which should have been the most important factor in a presidential campaign, people were more concerned about her appearance and the fact that she was too strong and would put off the American public. Who cares that she was one of Oscar de la Renta's muses, or that she uses stylist Isabelle Goetz and spent $2,500 in two months dyeing her hair. It doesn't faze me one bit that she is blonde, or wears a size 10. (Her dress size is really just my guess.) Hillary is 68 years young and looks fabulous for a woman who is as busy, influential, and accomplished as she is. Married to only one man all those years, a devoted mother and grandmother, the focus on her outward appearance reinforces an archaic thought process that has held us women back from real success since the beginning of time. Let's just rewind to 1919 before women had the right to vote in an American presidential election. That was not even 100 years ago and even though we have come so far since then, we still have such a long way to go.
It's no surprise then that one of her platforms this political campaign is to eradicate corruption in voting, making it easily accessible to all Americans; just as the suffragettes finally won the right to vote after Congress passed the 19th Amendment in 1920. With a qualified female presidential candidate, we just might be able to close the gender gap in politics.
Dorothy Howell Rodham, her mother, has always been Hillary Rodham Clinton's greatest inspiration. Dorothy was born (June 4, 1919) in a time when women had very few rights. Hillary's mother Dorothy had a difficult childhood. She had to seek employment at age 14. She survived many hardships. When she started her own family, times were still tough; and in spite of working long hours as a maid, she instilled certain principles in her children. Hillary took those lessons with her throughout her youth and her adult life—and her mother's example has been the driving force behind her political career.
"My earliest inspiration and guiding light was my mother who taught me that everybody needs a chance and everybody needs a champion. Because some people believed in her, she believed in me."—Hillary Rodham Clinton
Hillary Clinton's desire to see positive changes for women, minorities, children, the middle class and blue collar workers stems from her own experiences growing up in the public school system, watching her parents work very hard to take care of her and her siblings. They survived many hardships; Hillary, along with her younger siblings, had to stay with their less than compassionate grandparents, who regularly mistreated them. In spite of the hurdles she faced, Hillary's mother went above and beyond to give her the best possible start in life.
Hillary's first job out of law school was working for the Children's Defense Fund. She walked door to door to find out how many children with disabilities couldn't go to school to build a case for a law guaranteeing those disabled children access to education. As a leader of the Legal Services Corporation, she defended the rights of poor people to have a lawyer, and she saw lives changed because an abusive marriage ended or an illegal eviction stopped. In Arkansas she supervised law students who represented clients in court and prisons, and organized scholarships for single parents going to college. As senator she had the honor of representing brave fire fighters, police officers, EMTs, construction workers, volunteers who ran toward danger on 911 and stayed there, becoming sick themselves. It took years of effort on Hillary's part, but Congress finally approved the healthcare they needed. But things haven't always come easy for the former Secretary of State, and Hillary's tenure as first lady was not without its controversies. In 1993, she and her husband were implicated in a Department of Justice investigation relating to the Whitewater real estate project in Arkansas. The project's bank, Morgan Guaranty Savings and Loan failed, costing the federal government $73 million. Whitewater later became the subject of congressional hearings and an independent counsel investigation; and in January 1996, Hillary was compelled to appear before a federal grand jury. No charges were ever filed against her. Hillary stood by her husband even in times of her own chagrin—the 1998 Monica Lewinsky sex scandal. Articles of impeachment were brought against Bill Clinton later that year, but the U.S. Senate failed to convict him, and he remained in office.
On January 3, 2001, Clinton became the first wife of a President to seek and win national office, and the first woman to be elected to the U.S. Senate from New York. During her first term, she continued to devote her efforts to healthcare and children's and women's rights. In 2003, she published her bestselling memoir, Living History. In 2005, and after being reelected as senator, Hillary announced that she would become the first United States woman President; and she was the front-runner for the Democratic nomination during the primaries. She was eventually beaten out by Barrack Obama, in June 2008, who as we know became our President and is on the final stretch of his second term. Shortly after winning, Barack Obama nominated Hillary Clinton as Secretary of State. She accepted the nomination and was officially approved by the Senate as the 67th U.S. Secretary of State on January 21, 2009.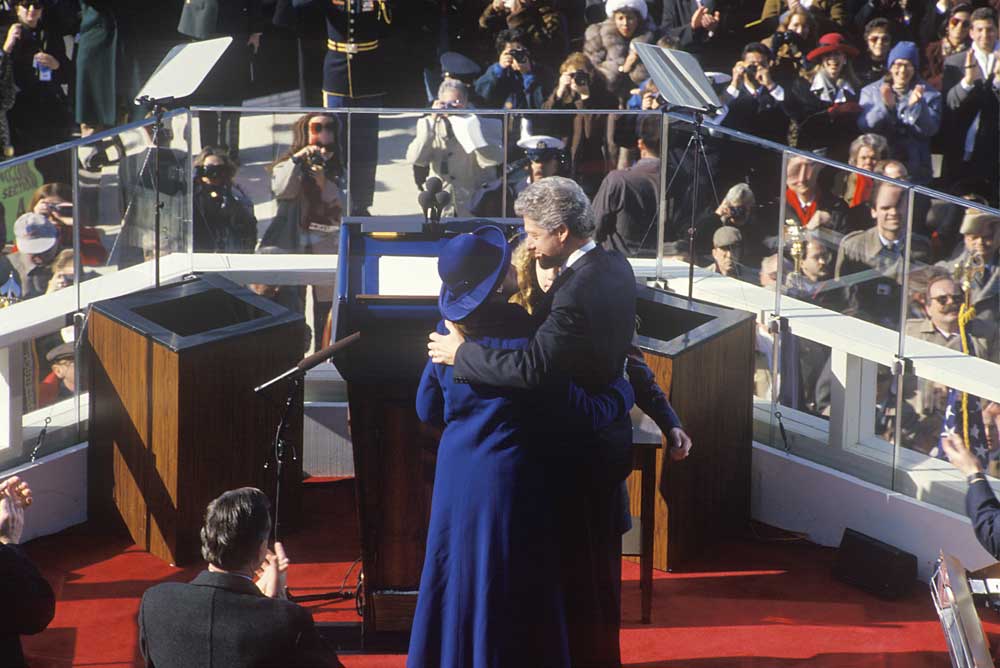 "When I traveled around as your Secretary of State, one of the most frequent questions I was asked, 'How could you and President Obama work together after you fought so hard in that campaign?' People were genuinely amazed, which I suppose is understandable, considering that in many places when you lose an election or you oppose someone who wins you could get imprisoned, exiled—even killed—not hired as Secretary of State. And it's true. I was surprised when the President asked me to serve. But he made that offer and I accepted it for the same reason, because we both love our country."
Now that we stand at the precipice of another presidential race, Hillary Clinton yet again formally announced her candidacy back in December 2014. And she has emerged as a worthy, more than qualified opponent. I have been interested in this iconic woman ever since her announcement to run for President two terms ago. Though I was thrilled to see the first Black President get elected, I was a little sad when she didn't win the primaries back in 2008, but I quickly got over it and fully supported Barack Obama. As a journalist, I wanted to profile the woman who bravely ran not only once but now twice for President. Clinton would make history as the first woman President. So, what exactly is her platform?
Hillary is fighting for more government support of those who suffer from mental health issues. She wants better medical coverage for every American. She fiercely believes in civil rights, including LGBT rights. Working women need help if America is going to level the playing field in the work force. Therefore, paid childcare is one of the strongest topics in her platform. She believes in quality education for all and wants to make it available and affordable for everyone. Higher wages and better treatment of our teachers in the public school systems is crucial. Hillary Clinton wants all women to earn the same wage as their male co-workers. She is in favor of reforming our government and revitalizing our democracy so that it works for all of us, not just big corporations. She has global warming solutions, and she wants to make it easier for people to vote. Stolen elections should be a thing of the past. She is emphatic about this point.
"Secret unaccountable money and corruption in elections are drowning out the voices of our people. We need justices on the Supreme Court to protect every citizen's right to vote, rather than every corporation's right to buy elections. If necessary, I will support a constitutional amendment to undo the Supreme Court's decision and citizens united. Some of the worst provisions in recent laws have been blocked or delayed by tireless advocates, raising alarm and filing legal challenges; but they can't do it alone. We need more grassroots mobilization like the Moral Monday in North Carolina to build momentum for reform. We need more justices on the Supreme Court who will protect every citizen's right to vote," states Hillary.
"Our political system is paralyzed by gridlock and dysfunction. Most Americans have lost confidence that anything can actually get done. They've lost trust in the ability of both government and big business to change course. Now we can blame historic forces beyond our control for some of this, but the choices we've made as a nation—leaders and citizens alike—have also played a big role. The next President needs to work with congress and every other willing partner across our entire country. I will do just that to turn the tide so these currents start working for us instead of against us," continues Hillary.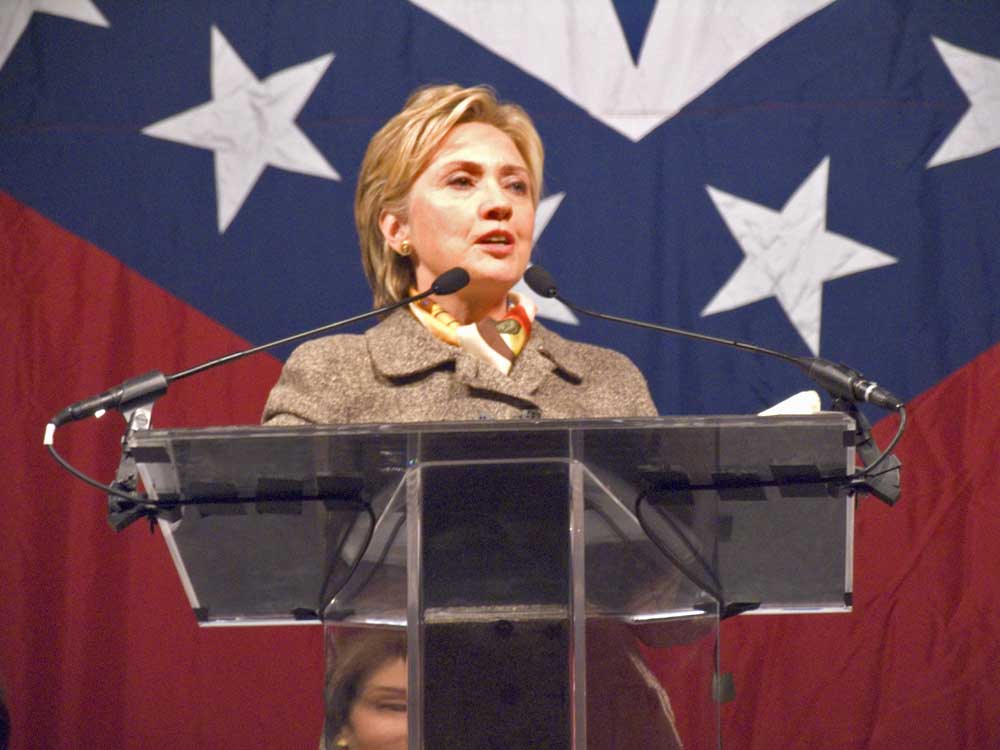 After poring over political speeches and listening to her platform, how she came up in this world, fighting hard for women, children, and those with disabilities, I am inspired by Clinton's words and her past actions as a senator, Secretary of State, first lady, activist, etc. She is a motivated candidate with a heart for women and all mankind both here and abroad, and she's not afraid to fight for what she believes in.
"America was built by people who knew that our common interest was more important than our self-interest. They were fearless in pursuit of a stronger, freer, and fairer nation."—Hillary Rodham Clinton
Read more articles like this in AGENDA SPECIAL EDITION 2 "La Mode 2016"