Wednesday, April 26, 2017, was a night to remember.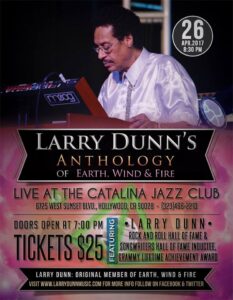 With a tip sheet that included Ronnie Laws, Ndugu Chancler, Bunny Brunel, Luenell, and too many more to name, the cast of supportive, celebrity colleagues went on and on as the lights dimmed. Guests finished their meals and the show started at 9:00 PM. The eagerly anticipated concert titled Larry Dunn's Anthology of Earth, Wind & Fire was buzzing with excitement, while the staff at Catalina's Jazz Club in Los Angeles tended to a sold-out concert with a line as far as one could see. I have to tell you, there's nothing better than great champagne, good food, and the company of 350 or so distinguished strangers—each with the common goal of listening to the magical music by one of the most beloved bands in the country . . . Earth, Wind & Fire.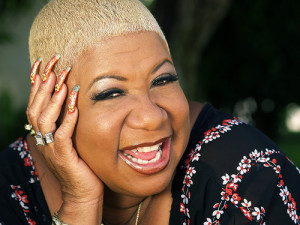 The hostess was comedienne/actor Luenell, who warmed us up with her hilariously racy jokes. As charming and outrageously comical as she was, her brand of humor was just the perfect opener. I was still chuckling when the first note reverberated across the packed supper club. (And yes, Luenell, I plan to watch you on the George Lopez Show!)
During the concert, songs such as "The Way of the World," "Fantasy," "Reasons," and other mega-hits were performed to perfection as I reminisced, swayed to the music, and sang lyrics that steered my childhood on through adulthood that evening! Permit me to indulge my upbringing for just one moment. My parents are from the South, and we used to take long road trips that sometimes lasted 2 to 3 days with solid driving. I was just in grade school, but I loved Earth, Wind & Fire. My sister and I would put on our headphones and listen to their music repeatedly until we arrived at our destination. Then in high school, songs such as "Reasons" would play at the dances—I danced with my high school crush to that tune. Larry Dunn and his Anthology took me waaaaay back!  Earth, Wind & Fire was the very first concert I ever attended with my childhood best friend Kelly when I was just 13 years old!
The Show . . .
As Larry Dunn sat behind his keyboards, he commanded and played beautifully the songs he had a hand in creating. The things we all remember about the music of Earth, Wind & Fire are the intense, hooky arrangements, profound, life-changing lyrics, and insane vocals . . . and those chords—wow, the inventive changes and the journey they took us all down back in the day. Well, Larry Dunn's Anthology was executed with the precision I remembered all those years ago.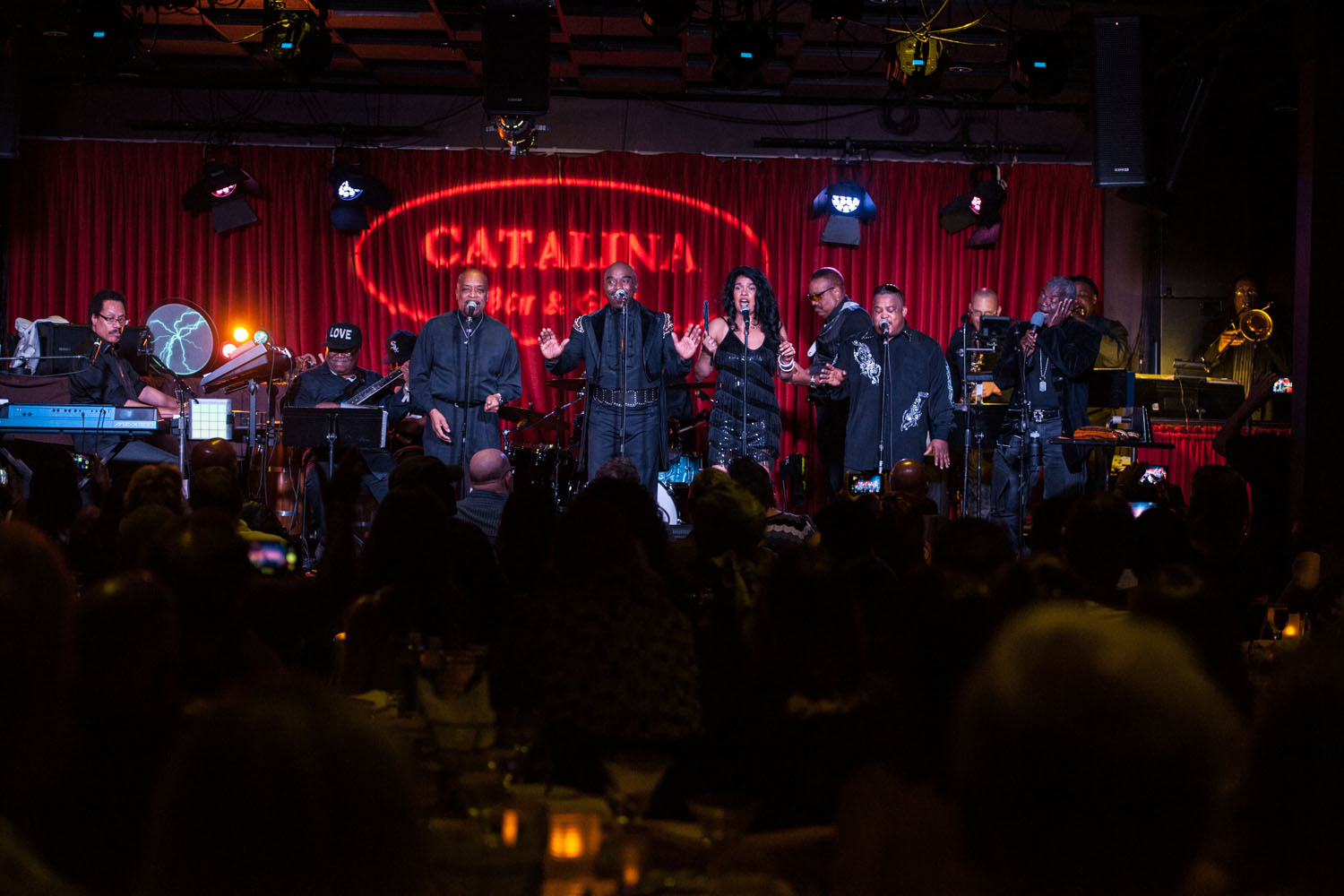 Memorable moments . . . 
Well, without leaving out any of these incredibly talented musicians, let me just say that all the performers were top notch! The horn section was definitely a strong, tight, ensemble.  They played accurately, were solid, and tuned to perfection. If you know the repertoire, it's of the level of early "James Brown-ish" mind-blowing horns with complicated, and "in-the-pocket" execution; all the while locking with the drums, guitar, and bass.  I had no choice but to dance in my seat.
The keyboards were the blueprint and roadmap for this concert.  Larry did his usual flawless magic on the keyboards, multi-tasking with interlocking, contrapuntal/chordal utopia.
The vocals:  this was a huge vocal section with a variety of ranges. The lead singers led the way, while the beautiful background vocals anchored the lyrics of each song (with a hint of heaven with Luisa Dunn adding a uniquely female essence). Howard Johnson, the newest member to the Anthology, sang with a broad 5-octave range and a searing tone that resonated to my core; all I could say was "wow!" The other lead vocal performances were equally as impressive.
Special Mention . . . The sax solos were immensely enjoyable and just made the experience all the more hypnotic.
The lineup (Larry Dunn's Orchestra) was intense and included the following musicians: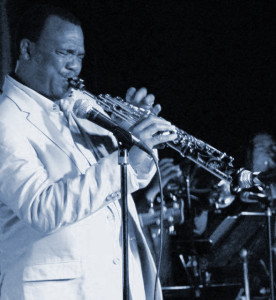 Luisa Dunn (vocals), Howard Johnson (vocals), Masta Edwards (vocals), and Procton Bonnell (vocals), Leslie Smith (vocals/percussion); Keith McKelley (saxophone), Michael Hunter (trumpet), Duane Benjamin (trombone); Darrell Crooks (guitar), Hilliard Wilson (bass), Ty Fleming (Drums); and Andrew Acosta (guest performer) on Congas.  These musicians captured the spirit of vintage Earth, Wind & Fire.  A special appearance by saxophonist Ronnie Laws (who was a former member of Earth, Wind & Fire in the early years) was a nice surprise as he sat in on the song "Runnin'" on soprano sax.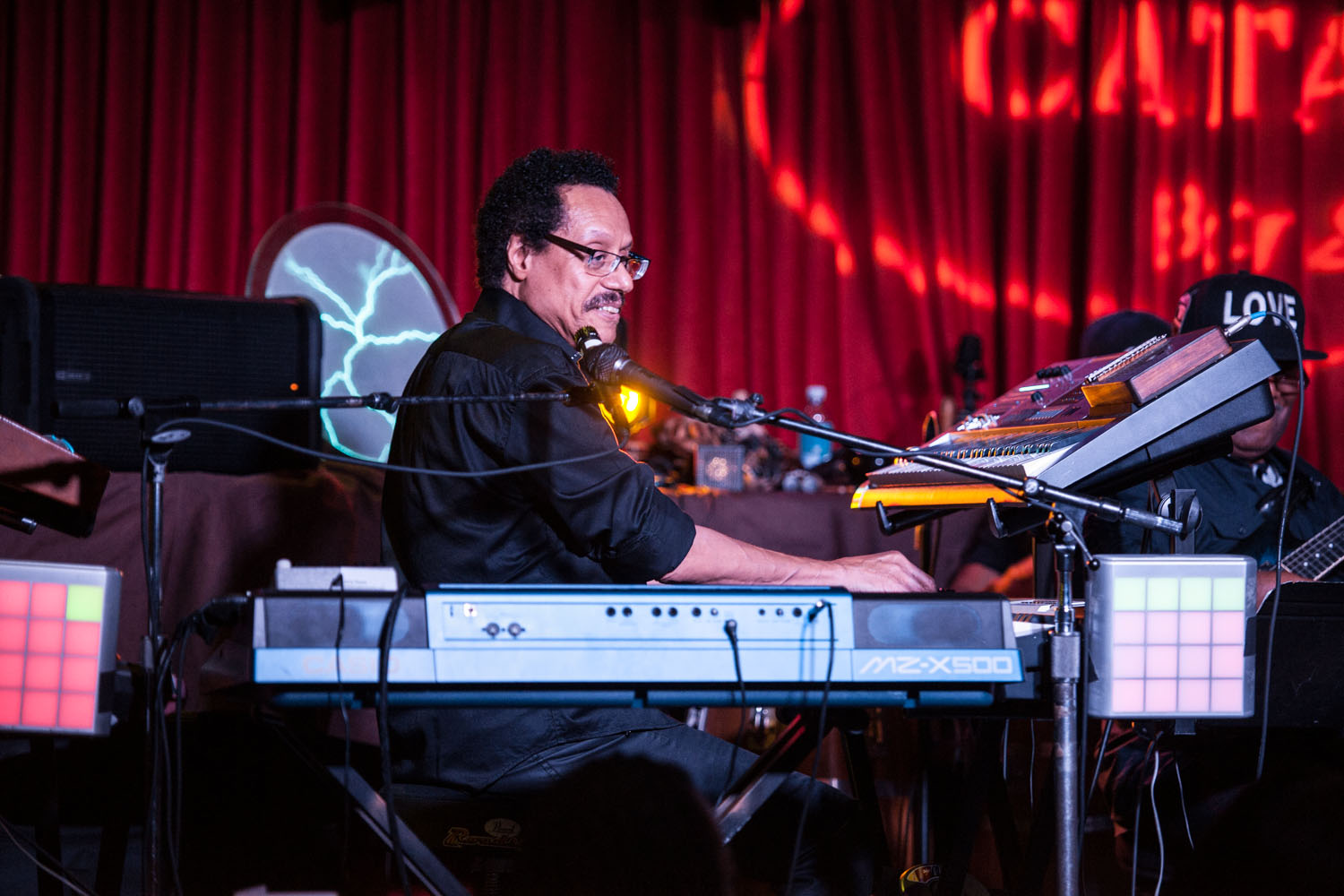 About Larry Dunn . . .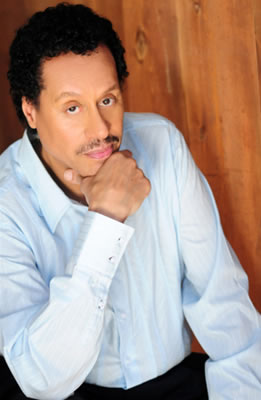 As the youngest and one of the longest members of Earth, Wind & Fire, Larry Dunn was the main composer and keyboardist. He was only 17 when he joined, and Dunn helped cultivate and create the award-winning sound of the band with the late Maurice White, Verdine White, and the other key members of the group. Dunn recently branched off into a solo career. His latest CD entitled N2 The Journey is filled with lush arrangements and beautiful songwriting. Decorated with countless awards, Larry Dunn was inducted into the Rock & Roll Hall of Fame, Song Writer's Hall of Fame, and is the recipient of the Grammy's Lifetime Achievement Award.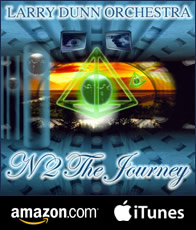 Final Thoughts . . .  I can't remember when I've enjoyed a concert this much. It was as if Larry Dunn's Anthology of Earth, Wind & Fire found my lost time capsule—the holy grail of my youth.  Yes, I'm still singing "September," "Let's Groove Tonight," "Serpentine Fire," and "Got to Get You Into My Life!"
Who else was there . . .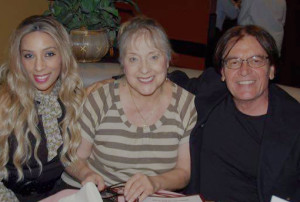 Bobby Watson, Allee Willis, Eddie del Barrio, Eloise Laws, The Hollywood 360, Agenda magazine, April Sutton, A. Scott Galloway, Sheryl Aronson, Mikey Adam Cohen, Phillip Guillory, Jermaine Jackson, Jr., Jay King, many friends, family, associates, and most importantly . . . the fans.
To learn more about Larry Dunn's Anthology of Earth, Wind & Fire, or to purchase his latest album N2 The Journey, visit www.larrydunnmusic.com.