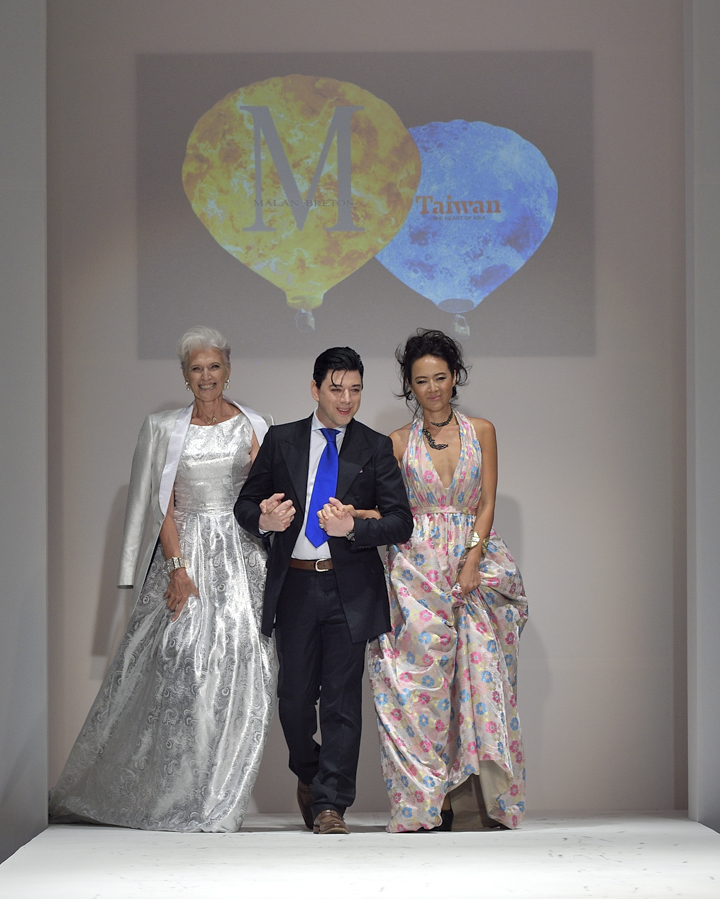 Malan Breton's Spring/Summer 2016 collection, kicking off New York Fashion Week. The line wowed with bright shimmery hues of fuchsia, white, blue; and one standout piece was a regal skirt gown that was accented with crayon green, personifying a formal, self-assured woman. Breton's use of prints was bolder than I had anticipated. Had it been assembled differently, one might say it was bordering on garish; not so in this case. The subtlety within the selections toned down those look—and they all worked perfectly together.
The men's pieces had pairings that were unique all the while following a tasteful color palette that consisted of navy, white, tan, with silks, and heavy embroidery. You do get a feeling of the Orient in this collection, yet I was particularly fond of the overcoats and the artistic flair presented by the dyes. This was an inventive, unique collection, and there is much to see in every piece. Malan Breton succeeded in putting it all out there, and with that risk it paid off big! I really did feel like I took a trip to Taiwan.
(Runway Images by Norman Ding)
See more runway reviews and global collections in our print edition.