I have been attending the NAMM show for years, way before it started exhibiting in Anaheim. And I have to admit that it has always seemed a testosterone-heavy event—very few women; mostly male engineers, male rockers, instrument manufacturers, and gear galore. My visit every year included a few booths that benefited me such as Ilio (samples), orchestrating programs (Finale, Sibelius, etc.), flutes, ProTools, microphones; and one year I even purchased a discounted music stand light which I still use to this day. But NAMM this year was a little different. Still filled with wall-to-wall gear, accessories, instruments, and even a few celebrity sightings (Stevie Wonder, George Benson, and others); this was a very special NAMM for women.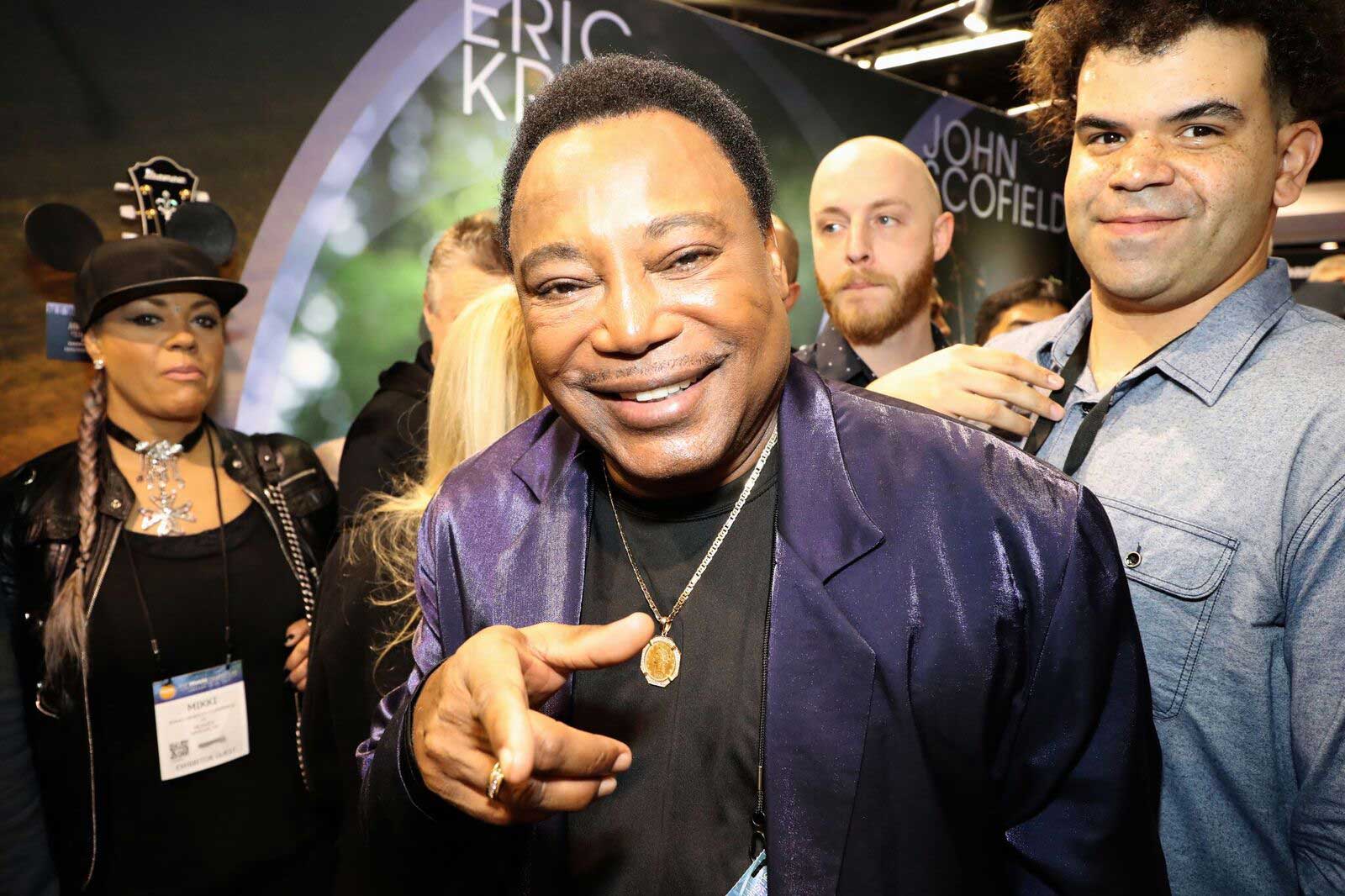 ---
First of all . . . this is an unprecedented year, where more women performed on the stages of NAMM, there were women workshops, and meet and greets; but most importantly, recognition for women musicians, engineers, and more at award shows such as the She Rocks Awards, which I would like to highlight.
The She Rocks Awards honored 13 outstanding women: Lita Ford, Ronnie Spector, Shirley Manson, Esperanza Spalding, Monique Boyer, Rebecca Eaddy, Beverly fowler, Lisa foxx, Charyn Harris, Karrie Keyes, Tracy Leenman, Dani Markman, and Leanne Summers. I attended the awards the evening of Friday, January 20, 2017. It was a spectacular show of excellence in the areas of production, the performances, and multi-media. All the recipients were inspiring to watch and to listen to. Here are some of my highlights from that special evening.
Esperanza Spalding: Inspire Award (Multi-Grammy Award-Winner Bassist) and Her Acceptance Speech
Esperanza Spalding (Photo: Courtesy of She Rocks Awards)

" . . . Thanks to every woman here who does not raise an eyebrow when she sees a woman playing [music]. A trail has been blazed. What does it mean to be a woman treading that path that has been opened by these courageous pioneers? What do we bring when we become a CEO, a producer, a bandleader, a studio owner, the singer the bass player, the writer, the publishing rep, the A&R rep? What do we bring as women? How do we not become the characters that we have been so oppressed by when we get a little power, a little opportunity? You know there's something different here. It's more than how we put out the notes; I think it's something deeper. We intrinsically understand that what we create lives in this world. It walks. It breathes. It affects the world. What we do with what we create from our body with our notes, our lyrics, our decisions; the way we treat our employees, the contract that we sign, the laws [for which] we advocate—they [our creations] live in this world. We know that intrinsically. And perhaps the women here tonight . . . all of us can offer to the men and to each other a reminder that we're all creators. What we make, the choices that we make, and what we create, creates the world around us. They have lives. They can change lives. They can destroy lives. So let's remember to be good parents and foster what we create—to create life, inspire life, and create opportunities for men and women."
Charyn Harris: Motivator Award (Founder of MuszEd and serves as Conductor of Music Programs for A Place Called Home) and Her Acceptance Speech
Charyn Harris (Photo: Kaylene Peoples)

"Growing up, my parents hoped that I would have a career in any other sector besides music—as long as I had a job and there were benefits. Becoming a musician was just out of the question. I used to think that I had to ask people for permission; but one thing that I learned is those who are dissatisfied with their choices are the first ones to discourage us from reaching our full potential. If we're seeking approval, we'll just listen to anything; we need to stop that. We don't need approval or permission. There will be mistakes. There will be failure, but without mistakes and failure, you can't reach success—it's part of the process. And fear is only a word; and words only have the power that we give them . . . so never let a word stop you. Someone once said to me, 'a drop of rain that falls on a piece of marble in the same place will eventually make an impression.' Let's be that drop of rain!"

More highlights.

Rebecca Eaddy

Kerrie Keyes

Beverly Fowler

Shirley Manson

Christine Devine

Sarah Command

(Images Courtesy of She Rocks Awards)
There were so many things for me to do this year at NAMM. Aside from the plethora of great entertainers and product demonstrations, something about this year just seemed more welcoming. I even hit my bulleted list of must-dos. I found a great gear bag for my main instrument, and gave in and finally purchased those inner ear monitors (Westone) I'd been coveting for years. I even stopped and listened to some of the musicians that were featured at the exhibitor's booths. But in spite of all the new additions at NAMM this year, I still managed to get some rock musicians autographs. After all, everybody knows why we come here year after year!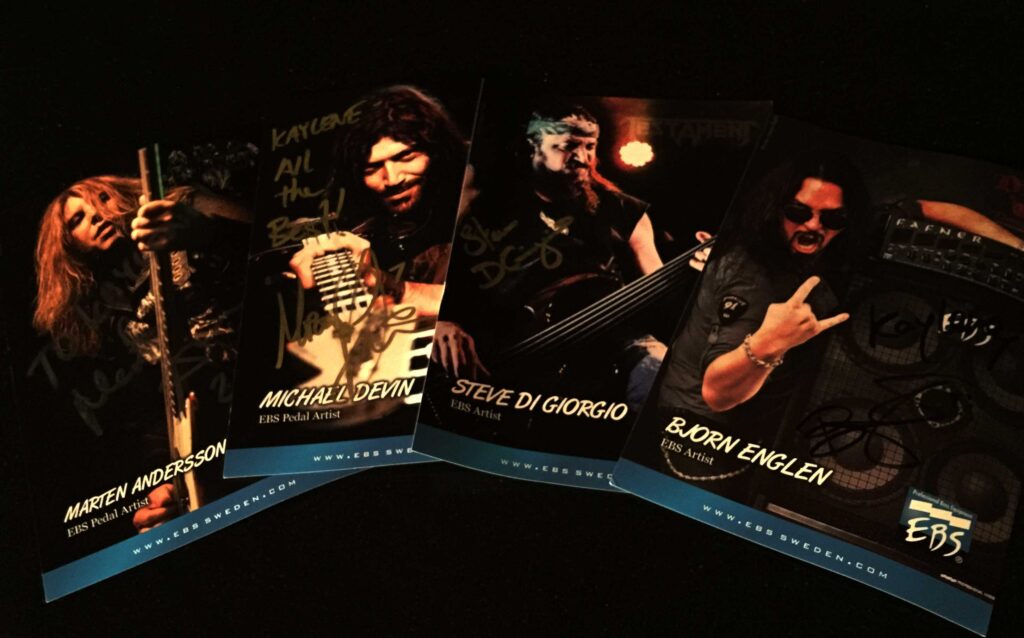 ---
Final thoughts . . .
Ronnie Spector: The She Rocks 2017 "Legend Award" (Multi-Grammy Award-Winner and Rock & Roll Hall of Fame Inductee) and Her Acceptance Speech
Ronnie Spector at She Rocks event January 2017

"Never stop believing in your dreams. Be yourself. Don't be anyone else. It's very important. I always say I'm not better I'm just different. If you don't love it, don't do it, it will break your heart. Rock & roll is a disease I had my whole life, and the only chill for me was getting on that stage . . . [she sings] 'Be my little baby!' I love it so much. I want to encourage the women out there to keep going. I always tell people sometimes, 'if you can't be a superstar or an astronaut, be a pirate.' Don't dream so big that you can't get there. Dream about what you love, and most of all never ever give up control of your life . . . not to your husband, your girlfriends, or your producer . . ."

Check out The NAMM Show 2017 Highlights, photographed by Robert Fisher.