A lifelong dream was realized when author Sheryl Aronson celebrated the launch of her book Passing Myself Down to the Grave at El Cid's in Silver Lake, California. The book was years in the making, but not in the usual sense of writing a traditional novel. Taken from two short films, memoirs, and Aronson's journaled battle with cancer, she presents her print and digital novel, while achieving unprecedented transparency in the process.  Her debut release is now available for sale and promises to unfold a dark, profound, riveting saga in its rarest form.
In Sheryl Aronson's own words . . .
"The book is for women who are looking for a helping hand out of darkness; that there are miracles. God is with us. And I show that throughout my story."
Interview by Kaylene Peoples
Responses by Sheryl Aronson
What inspired you to write this book?
I wrote two 10-minute short movies. This is when I was coming out of my major depression from having breast cancer, and I hadn't written anything for probably a good ten years. I met this gentleman and we became friends and he said, "Sheryl, you're a writer. I want you to write two movies. I knew with his personality, I couldn't write a happily ever after kind of thing. So I was walking and these two ideas came to me: This movie called Passing and this movie called Down to the Grave. And they're both about death, which is strange because I would never write about that topic. Passing is about three people who were strangers and wanted to kill themselves; and Down to the Grave is about two teenage friends who get into killing. I wrote these two movies, but they never got made. They got put in the can, and the person I was working with (producer, director) – I was the writer, producer – he decided I was incompetent – I never saw one [frame] of that film!
I was so upset, wondering why I wrote these two movies; so I meditated, and all of a sudden I heard, "This is a great idea to write a movie about me . . . Passing Myself Down to the Grave." I was shocked and realized there was a reason I wrote these two movies. Then Passing became a full-length movie script in my memoirs. [It forced me to finish writing the whole movie]. Now let's write the memoirs and the movie ended when my memoirs ended. It wasn't planned that way, but it magically came together. I just trusted; theme and movie, chapter . . . until the end!
"If you suffer, if you lose your way so completely and believe there's no path back to life, this book will speak to you. If you plunge into the dark, scary places of your soul by circumstances out of your control; or if you choose to visit this place voluntarily because you think darkness is what you deserve and happiness eludes every step you take, know I have been there, and returned to the light." – Sheryl Aronson, Author of Passing Myself Down to the Grave 
Do you have aspirations of creating a film from the book?
Tanna Frederick (a film and theater actress, she also did the reading at the book release party) thought the writing was fabulous and offered to do a reading of the whole movie. And that's in the works.
Congratulations! No wonder you're beaming. I know that you're a breast cancer survivor. It seemed like it was a dark period in your life where you were wandering, and then you found yourself?
The dark period was so dark and sad [that] it was so hard to put into words. As I was writing my story, I had to relive [it] so the reader could be right there with me. It's so complicated Kaylene, because it's almost as if I had a theory. And now I'm going to tell my story to prove to you, the reader, that what I'm telling you is true.  I believe God gave me the vision to do all of this.
The theory is that I was living the Book of Job when Satan said to God, "Take everything away." "Take everything away from Sheryl and see what happens to her." And I say in my book that I was given dreams in 1987 and in 1992 on two separate occasions where God was talking to me. At the time I didn't know what these dreams meant. You'll find out in the book. By the end of the book, I feel like I lived that story because the Sheryl that you now know did not exist for almost 10 years.
I couldn't carry on a conversation. I stopped being a psychotherapist. To walk into a store such as a Best Buy, I hated it . . . wouldn't want to be there. I stopped talking to all my friends, except for Dr. Elizabeth Gant and my sister . . . there were very few friends with whom I kept in touch. I didn't work. Could hardly speak. I looked disgusting. I was deteriorating. I am a psychotherapist. I have a bag of tricks. Nothing worked! One day after being in so much psychic, tortured pain, I decided I couldn't take it anymore. I call it my 12 years of despair. But God would not let me die.
"My journey back into LIFE occurred by passing through what I call "12 years of Despair." During this time I never believed I could burst out of the pool of hope ever again, and breathe the sweet air of life's pleasures. Death beckoned with the aplomb of knowing its victim was ready to succumb. Down . . . down . . . I fell, dragging a black cloak over my sweet spirit, suffocating all character traits familiar to me. I no longer recognized myself. The Sheryl I knew had passed away." – Excerpt from Passing Myself Down to the Grave
What would you say is your favorite part of the book? What is your defining moment in this story?
The first line of my forward is for those who are suffering, and after you finish my forward, you will know this book will be about a woman rising again and having a transformation.
There is another layer where God and Satan discuss me as well. It felt right, so it went in.
A scene from the screenplay inside the book:
SATAN

Hmmph! (SATAN looks around and spies another person down below on earth. He points wildly.)  Take everything away from him. See if he still believes in you!

GOD

(Smiles) And so it begins….

EXT. – BOOKSTORE – DAY

SHERYL reaches down and puts a Bible on the podium.

SHERYL

The Rabbi gave me this Bible when I went to talk with him about THE BOOK OF JOB. That was back in the Spring of 2008 when my life was unraveling. I wrote about the moment in my memoir. I had never opened this Bible, I had never read it or looked in it… However, I have carried this Bible with me from place to place…

And it has sat on my bookshelf above my bed. Until May 2014.

(SHERYL pauses and looks intently at the audience.)
You had no outline, you had no filter, and you didn't have anyone telling you what to do or what not to do, so you were free to do what was just pouring out. Do you feel like you were channeling this, too?
I know I was channeling, because there's no way you can write a full-length movie script, a full-length book with no outline. I would sit and say, "Okay I'm ready for the next chapter." I made sure people experienced it with me. One other area in this book that stands out is where I talk about chemotherapy. Nobody ever writes about that. I tell the truth.
So you're just really transparent in this book.
I realized that my first dream when I went to Israel, in 1992 I was standing on stage totally naked, and everybody was clapping for me. In the dream I was aware of my nakedness. I couldn't understand why everybody was [applauding]? I was shocked, but it wasn't a bad feeling; and I realized that book release party was that dream, because in my book I am naked, I am exposed.
Let's talk about your book release party. I was expecting a book release party. (Kaylene Laughs)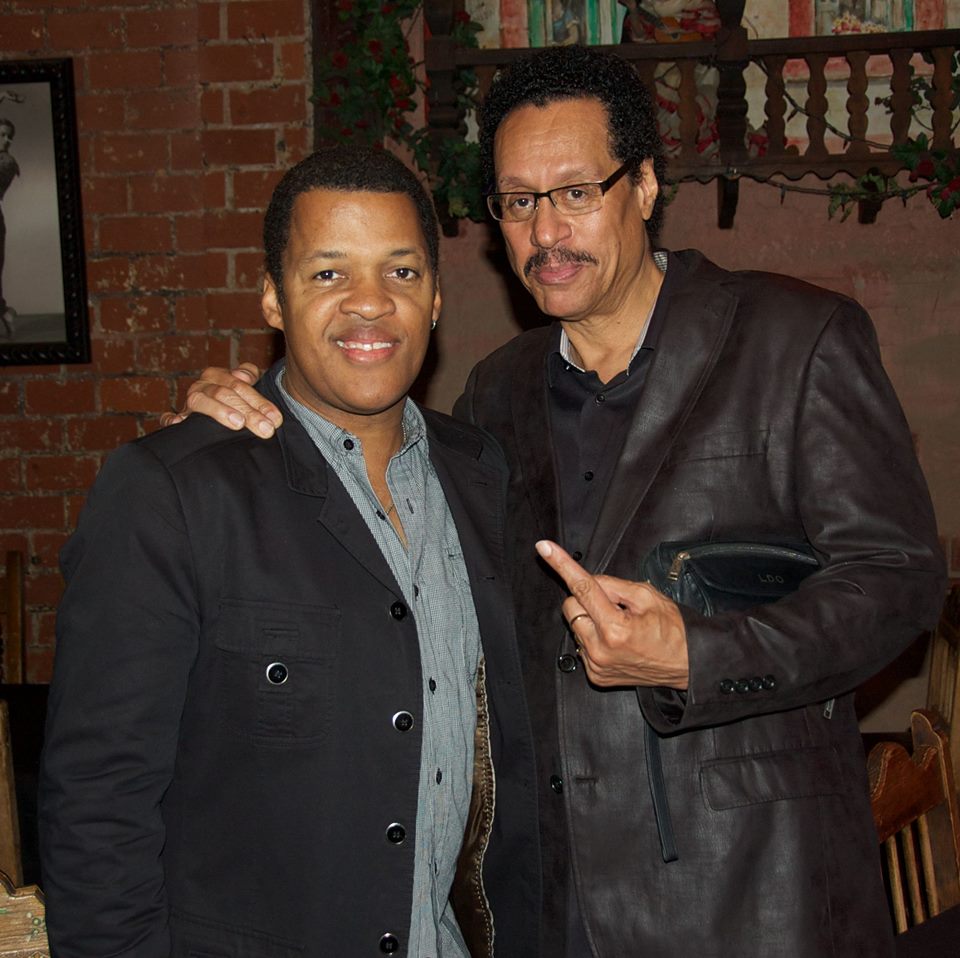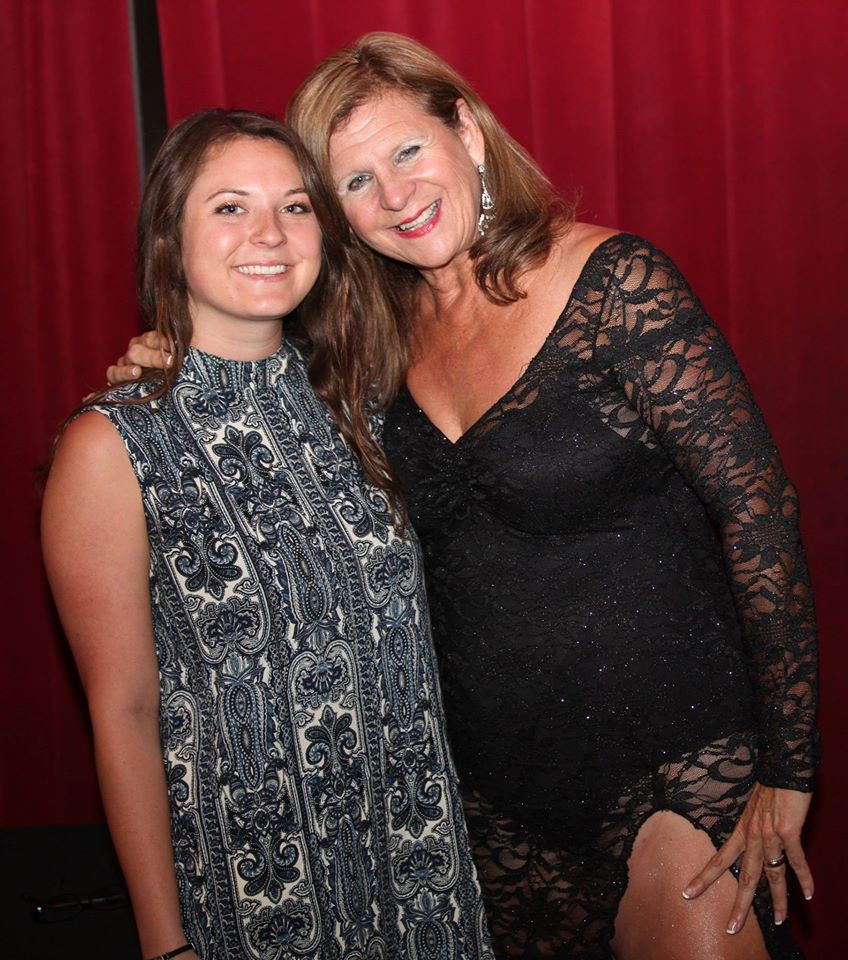 I don't know what that means.
I've been to so many. They're usually subdued soirées with finger foods and low music playing in the background. There's a physical book there, so the author is either signing the book or maybe reading excerpts like you did, but never have I seen the kind of entertainment that you had. I know this venue. I launched a jazz series there about three of years back. So when I actually saw where I was going (I didn't look at the address until the day of the event), I couldn't believe you were doing your party at El Cid! It was one of the most entertaining events. I really enjoyed the band. You had a celebrity guest list (Larry Dunn, Bunny Brunel, Phil Perry). You're very supported in the community. People love you.
I've worked really hard these past few years to write good stories. These are all people I have written stories about. Every single person that was there I have written stories about . . . you included!

You look around the room, you look who came, you look who made the effort to get there. Some people had gigs and came after their gig (drummer Tony Moore) and maybe caught the tail end. But they came. Even me, I thought about it. I spoke to my good friend Bunny Brunel about this and I said, "You know Sheryl is so supportive. We have to support her. We have to go."
It meant a lot that you were there.
But you are so supportive of people, and it's genuine.
As a writer my goal has always been that I want to get to the essence and brilliance of my subject.
Where can people find your book? And how much is it?
It's digital ($21.95) and paperback. Go to the following link: http://readnewbooks.com/bookreview/passing-myself-down-to-the-grave/
The cool thing about getting it digitally, there will be the extras, including footage from the party.  See below highlights from the book launch. (All photos were taken by Mikey Adam Cohen.)
Any last words?
The one thing I got from this whole experience is, it doesn't matter how old you are. I am 62 years old and this is my first book. It doesn't matter how old you are. You can still realize your dreams, and I am never going to stop going forward because of my age.
Thank you for that message. Ageism is a big problem for women, which is very unfair. I've interviewed many women over 40. They've expressed that once they started showing signs of age, their opportunities slowed down drastically; and suddenly it's time to rethink their career(s). Yet you look at a man who's over 70 years old and they can father babies and still be an A-list leading star in a movie . . . not a woman. That's got to change.
Sheryl, What's next for you?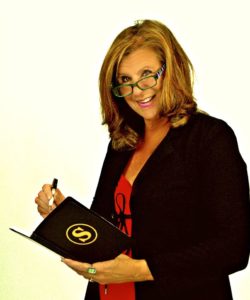 I am writing a novel with Mick Carlon called Letters from Paris. He's a novelist. He's written three novels about jazz. I wrote this letter 1980s called Letter from Paris. I haven't done anything with it until now. We [portray] two brothers who live in Paris. I am a jazz singer in the 1930s and I'm trying to launch my career. He is the brother back in New Orleans playing trumpet. And we are just writing letters back and forth [to each other]. I don't know what he's going to say, and he doesn't know what I'm going to say. At this point we have about a quarter of the novel done.
Sheryl continues to be a prolific journalist for The Hollywood 360 and writer for "Museically Inclined" with her media partner Mikey Adam Cohen; she is one of Agenda Bloggers with her blog "Arting Around" here on Agendamag.com.
To purchase Sheryl Aronson's Passing Myself Down to the Grave, visit: http://readnewbooks.com/bookreview/passing-myself-down-to-the-grave/