We've come a long way since harsh scrubs and bleaching creams designed to even skin tones and impart an overall healthy glow. Gone are the damaging exfoliates, toxic chemical blends, and temporary (and ultimately ineffective) ingredients in beauty and skin care products. Some of the newest items to hit the market ditch the proverbial test tube, and turn to nature to help you reveal fresh, radiant skin.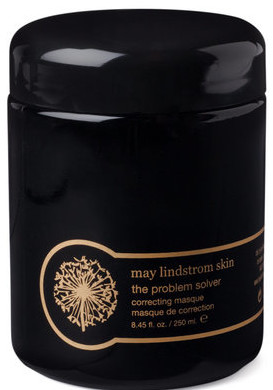 Former Model turned Entrepreneur May Lindstrom believes she's got the solution to your skin care concerns. The Problem Solver is a dry formula that you mix at home to make a mask. Ingredients include natural beauty enhancers like Fullers Earth and stimulating cayenne to plump and even out the skin. The asking price is more of an investment than an impulse, but if you can get past the tingle and have an hour to spare, the effects are well worth it.
Time sensitive types might find a better deal in the new Blithe Patting Water Packs. The formulas are the latest to hit the ever expanding K-Beauty roster, and are readily available online. The secret to these formulas is lactic acid, which helps break up surface dead skin cells and reveal fresh new skin. Tap onto wet skin for 15 seconds, rinse, and go. There are three formulations to address specific skin types. And with a price point on par with a mid-range foundation, it's an easy step in the quest for perfect skin.

The latest offering from Origins pulls double duty by acting as both a cleanser and a mask. By All Greens foaming mask is inspired by detox juice cleanses (which have gone from special occasion activity to daily requirement for the  health conscious and trend savvy). It uses a combination of green tea, spirulina and spinach to unclog pores and encourage clear radiant skin.