Facebook Etiquette: Offender or Victim . . . Which One Are You?
By
Kaylene Peoples
| October 26th, 2010 | Category:
Articles
,
Social Networks
|
68 comments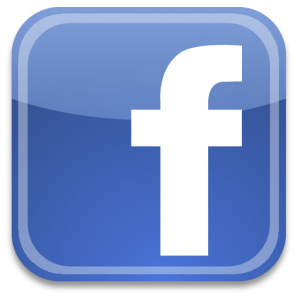 Before I decided to write this article, I made the effort to see the movie The Social Network first.   The founder of Facebook was portrayed somewhat negatively.  It seemed as if the movie's point of view was from that of the co-founder; and therefore, I had a hard time accepting everything as fact in this movie.  But having now seen the film, I can certainly understand the spirit of Facebook and its addicting qualities.
I've had a Facebook account now for over three years.  Within the last year I decided to use it as a tool.  I created a couple of accounts as well as a page and decided it was time to social network.   I started accepting friend requests from people I didn't know at all (friends of friends).  After all, I wanted them to know of my page.  So indiscriminatingly I began to accept new friends.  With a lot of these new people, I read and commented on their posts, viewed their profiles, and looked at their pictures.  I even sent some messages thanking them for the friend add.  Then one day I received a nasty remark from a post I commented on.  I investigated further and discovered the person who lashed out at me didn't even exist.  She was a made-up woman from some stock image source, fabricated by what clearly seemed like someone who was insane.  These pseudo people were all the friends of a known ex-felon.  I was definitely freaked out by this revelation.  I immediately deleted the perpetrators and shook my head in total disbelief.  Because I'm a journalist, my imagination completely ran amok.  I imagined this ex-felon was going to find me, then stalk me, and maybe try to harm me.  After discovering he lived 4,000 miles away, I realized my fears were unfounded.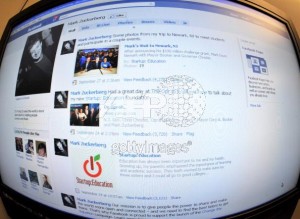 I went about my business and continued to promote my page, add unknown people as they requested, and participate in the quizzes:  Which 80s Pop star are you?  Which Brady Bunch character are you?  Are you Samantha or Carry Bradshaw from Sex and the City?  The list was endless.  I wasted a lot of time and ended up giving out all my private information just so I could do these quizzes.  But . . . they were fun.  I realize now that advertisers were gathering my information.  What a drag.  The email spam got completely out of control.  So now along with deleting Facebook event invitations all day, I also have to filter through my junk mail that my AOL spam folder doesn't catch.
You're probably wondering when I am going to get to the point of this article.  The other day as I was reading the real-time stream (my niece airing her dirty laundry for the fifth time that day), and I received a comment on one of my photos.  My vanity sent me there immediately.  The person commented on a friend's image I added to an album.  I didn't recognize this commenter's name so I went on to his page, where he was advertising an event with a woman from my past—she Facebooked me about a year ago.  I reluctantly added her then.  I decided to click on her page.  There I discovered we had almost 70 of my friends in common—70 friends in common?  She lives in another state.  I looked at our friends in common, and they were all my very close friends and business associates.  Then I realized she dropped me as her friend.  Now I'm seeing RED!  She picked people she believed were useful to her and deleted me.  I guess I had served my purpose and was no longer of any use to her.  My first instinct upon this discovery was to contact all my friends in common and ask them to delete her as a friend.  But who has time for that?
I have heard my girlfriends complain that their boyfriends changed their status without telling them, or some pervert showed his privates on her wall.   Others posted offensive comments on their walls, inciting a verbal riot; and still others put links to porn or even illegal activity on their walls.  Then there are the mellow account holders who display their family photos, recent trips to Disneyland, and their grandmother's 80th birthday celebration.  Still yet, depending on how many groups you belong to or friends you have, the barrage of messages, alerts, event invitations . . . is overwhelming.  And the final straw is when you just sign on for a moment to check your messages, someone tries to chat with you.  Usually some guy who thinks you're cute and is scamming for chicks.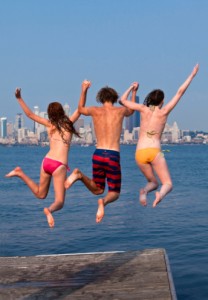 So what is a Facebook friend anyway?  Would he/she lend you money if you needed it or help you to move if you asked him/her?  Are Facebookers just cyber pals scamming for dates, promoting events, or bragging about the latest accomplishments?  Who isn't guilty of at least one of these crimes?  When somebody pleads for prayers for a loved one's illness, I've noticed the outpouring of compassion.  When another person is in real need, I've read of Facebookers giving of their time and money to help in any way they know how.  I've read the many words of encouragement about bad circumstances or injustices and the shared despair over a tragedy that has affected us all.  I even know a Facebooker who donated a bed to an unknown person just because she had a big heart.  Has Facebook gotten a bad rap?  Have we forgotten that behind the firewall lie real people with real lives and beating hearts?    Regardless of the social network, people are kind.  So in the end Facebook is just a tool that we can use for good or evil, as with all tools, depending on the user.  But in this cyberspace world of non face-to-face communication, are we becoming more isolated?  Or is Facebook just a needed distraction from our everyday lives?  I'll let you be the judge . . . or, read my wall, poke me in the face, or send me a message to find out!