LASHING OUT WITH SMOKE & MIRRORS BEAUTY
By
Shahada Karim
| September 9th, 2011 | Category:
Beauty
|
2 comments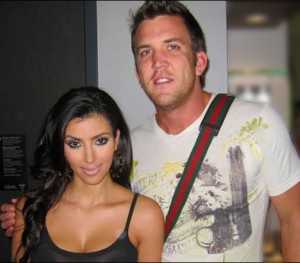 Celebrity Makeup Artist Stephen Moleski is known for his work on some of Hollywood's hottest starlets. His most famous work is likely on Kim Kardashian, and her now signature "smoky eye." But it's not just makeup and technique that makes Moleski one of the most sought after artists in his field. It's his amazing selection of false lashes, which he offers through his company, Smoke & Mirrors Beauty.
The lashes, known for their natural finish and weightless feel, have reached cult status among celebrities, makeup artists, and savvy women everywhere. I recently got the chance to ask Moleski a little more about Smoke & Mirrors Beauty.
Interview by Shahada
Responses by Stephen Moleski
You're best known for your work as a celebrity makeup artist, and you're credited with giving Kim Kardashian what is now her signature "smoky eye." What made you make the transition from simply using false lashes to manufacturing them?
Many people that were fans of my makeup would always ask me about the lashes, and at the time, they were my own custom designs.  After being asked so many times, I decided to make them publicly available so everyone could achieve the same look.
Why did you choose the name "Smoke & Mirrors Beauty"?
My friend/business partner and I thought long and hard for a catchy company name that would describe our product.  The use of makeup is pretty much "Smoke and Mirrors," and people can often look much different than they did before they applied the makeup; so we both agreed that the name was perfect!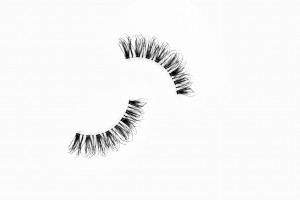 There are a lot of lash companies out there. What distinguishes your lashes from the rest?
Smoke and Mirrors Beauty lashes are 100% human hair, worn by some of your favorite celebrities because of the overall look and quality of the product.  Our lashes provide red carpet GLAM for EVERY woman! 
Your lashes have the most interesting names . . .
Why did you choose to name them after U.S cities?
I have worked in some of the most incredible cities in the US, and what better way to name the lashes after cities that I've had the opportunity to work in! We can't wait to add even more cities to the line.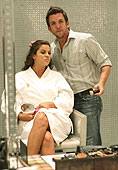 Who are some of your celebrity clients, or who loves Smoke & Mirrors Beauty lashes?
Kim Kardashian, Pia Toscano, Mel B, Nicole Scherzinger, The Pussycat Dolls, Julianne Hough, Adrienne Bailon, Nadja Bjorli, and Debi Nova have been clients . . . and fans of the lashes include everyone from Jennifer Hudson to Carrie Underwood.
What is your best-selling lash?
The two best-selling lashes are the New York lash and Nashville Lash.
Where are Smoke & Mirrors Beauty Lashes sold?
Smoke and Mirrors Beauty lashes can be purchased online at www.smokeandmirrorsbeauty.com and at select beauty retail locations.