Get Your Glow On: The Season's Best Highlighters
By
Shahada Karim
| December 6th, 2011 | Category:
Beauty
|
No Comments »
A little bit of highlight goes a long way to give skin that perfect "Holiday Glow." What used to be an optional makeup item has quickly become a staple for any makeup routine. Picking the perfect highlighter is simple. Just use your skin as your guide.
Oily Skin:
Powder highlighters work best because they can still give the illusion of glowing skin without adding unwanted shine. This formula works best when applied with a brush.
Our favorite: Lumiere Sculptee de Chanel
Dry skin:
Cream or Gel Highlighters help to keep skin moisturized while adding a soft glow. These formulas work best when applied with fingers.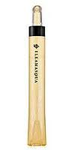 Our favorite: Illamasqua Illuminator in Glimmer
Application Tip: Apply highlighter along the high planes of the cheekbones, down the center of the nose, and across the top of the lip . . . commonly referred to as the "cupid's bow." For a little extra highlight, apply on the brow bone (just under the eyebrow).