Samantha Lockwood – A Creative Renaissance Woman Tapping into a Variety of Disciplines, and Doing Them All Superbly!
By
Kaylene Peoples
| December 2nd, 2011 | Category:
Entertainment
,
Fashion
,
Interviews
|
2 comments
It was a beautiful display of fine art and jewelry on October 20, 2011, at EM & CO boutique in Los Angeles.  The fashion installation/art exhibit perfectly complemented actress/jewelry designer/artist Samantha Lockwood, who also shared her spotlight with artist and mentor Muramasa Kudo.  Both art and jewelry were well received that evening.
Samantha Lockwood grew up in Los Angeles and La Quinta, CA. As a child she was exposed to art from her parents actor Gary Lockwood (2001: A Space Odyssey) and actress/entrepreneur Denise DuBarry.  Lockwood attended UC Santa Cruz and studied Fine Art, Buddhist Art History, Theater Acting, and Marine Biology.  Her work is influenced by her love of Buddhist art, the ocean, water, and nature.  Lockwood has been exhibited in the US, but her art is loved all over the world.  She paints from her home studio in Los Angeles, or wherever she might be in the world when she is inspired.
Aside from her theater studies while in college, Samantha started her acting career at age 16, when she studied a variety of disciplines (dialect, improv, commercial) with Robert Eastmam, Carolyn Barry, Lesly Kahn, and Joseph Pearlman.   By age 20, Lockwood had already appeared in countless infomercials, commercials, and had been a professional model.  She has appeared in CSI: New York, was featured more than once in Maxim, and was "the up-and-coming starlet to watch" in Esquire Magazine.  She currently stars in the Showtime movie Shoot the Hero.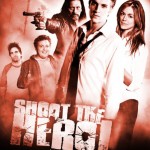 With so much going for her in her acting and fine artist career (oh yeah, she also teaches Bikram Yoga), it's hard to imagine Samantha having time for anything else.  But this focused Renaissance woman is carving her own niche as a jewelry designer with a very unique concept.  Her line is called Fleurings.
"My Grandmother Betty King always wore a flower in her hair.  She taught me how to cultivate, properly cut flowers, and wear flowers in my hair in order.  Her advice to "wear a flower" has always paid off in compliments and creates a conversation piece. Even as a young actress just starting out, I waited tables for a stint and found that wearing flowers brought in better tips!"
I remember when I first learned of the line, I thought it was ingenius; to be able to wear a flower as part of jewelry was a novel idea.  Uniquely, Fleurings offers a variety of looks based on ones own choice of flowers.  And depending on the flower that look can easily change.  Fleurings comes as earrings, necklaces, and lapel pins.  So, both men and women can enjoy it.
Questions by Kaylene Peoples
Responses by Samantha Lockwood
Tell me a little about your acting career.
I'm currently starring in Shoot the Hero on Showtime, The Monkey Jar, starring Julia Voth, and a little role in Savages.
When did you start acting?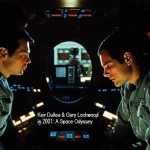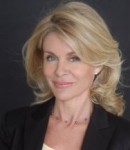 I started acting in 2002.  I wanted to be a marine biologist at first.  It's such a dramatic shift from acting, but I love acting, and I just couldn't commit to being in cold water my whole life.  My other backup was acting because I come from a family of actors, and I'm very familiar with how the whole industry works and what it takes to do your craft and be good at it.  So I think I was inspired by my mom and my dad.  My dad was a famous actor named Gary Lockwood, who was in 2001: A Space Odyssey.  I was really inspired by him.  He had a great career and always encouraged me to go forward and conquer.
Well, that probably explains it.  I think it was inevitable from the genetics.
Yeah, it's genetics from our family, and I was an only child.  I thought, o.k., well why not?
Let's talk about your jewelry line.
My jewelry line was first inspired by my grandmother, Betty King, who told me to wear a flower in my hair when I first started acting and I had a waitressing job to make better tips.  I almost doubled my tips, which was amazing because I thought she was giving me nonsense help.  It just didn't make sense.  But I tried it one day.  I walked into work with a flower in my hair, and it was like customer service 101—a smile and a flower and people love you!  It was crazy.  Now I get the Hawaiian airlines, the girl with the flower in her hair; you can't stop staring at the flower . . .  people get mesmerized by it.  So I thought, "How do you keep the flower alive?"  By the end of my shift my flower had wilted.  It looked nasty, got stuck in my hair, I had to keep it in place with bobby pins all the time.  I had to wear my hair up.  So, I created earrings that would hold a little water and a flower.  From there it has turned into necklaces; and I had lapels for men, and I'm now also creating hairclips.
So they're vase jewelry!
Yes, exactly.  They're vase-like jewelry.
You said initially it was silver?
I have a few different styles, too.  One looks like a horn.  Now they're made from stainless steel, so it will not tarnish.  They are very water resistant.  Now they're plated with silver and gold.  In my opinion they're going to last longer.  It prevents leakage.  They're really light in weigh, too.
Some people ask me if it's heavy because of the flower in the water, and it's actually very light.
How long have you had the line?
I had the idea in 2002 and manufactured and offered them to the public in 2006 on my website.  Now within the last year and a half it has exploded and gotten it in more boutiques.  They're doing very well in Hawaii.  Lo Kaimuloa, the owner of  Riches Boutique in the Kahuala Mall in Honolulu is launching Fleurings in her store.
So, you have two careers that are booming at the same time.
I am a full-time actress, and I have people who help me with my jewelry line when I need it.  I have a bookkeeper and somebody who helps with shipping orders, an intern that comes in.  But my job is auditions, making sure I'm working on my lines.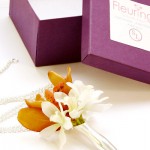 How much does the jewelry cost?
It ranges from $68 and up.  I'll eventually have some specialty pieces offered on my site eventually for about $300 and up.
Highest High
I feel like I'm having my highest high right now.  I'm experiencing success with all these seeds I've sewn.  I'm seeing now that I've worked really hard to develop myself as an actor.  Now finally, some of my best work, which I do believe is in Shoot the Hero, I have some really fun scenes, and a nice character arc.  I feel like now it's a great high because people across the country are seeing it.  For the first time they have access to see it.  It's great when you see yourself do nice work, but it's a whole new experience when you see people who are actually watching it and seeing it.  So, I'm feeling right now as we speak, really good.  I know people are turning on the tube, and I get people going, "Oh I saw your movie the other day.  Aren't you excited? You did a great job."
I don't know . . . maybe Emmy nominee . . . you never know.
That would be a shock and amazing because I didn't even make this as a TV movie.  It was made as an indie feature.  I guess you could get an Emmy. That was on TV!
Any Lows?
There've been a couple of times when I look back and I was going to give up on my acting or I was going to give up on my jewelry, and I would have the thoughts that it's not going anywhere.  But they're usually temporary thoughts because the next day something positive happens that reaffirms your hope.  I can't even say I had a lowest low.  It's just in my head.  Nothing really bad has ever happened to me.  I've just had doubts.  Truthfully, I've had a roof over my head; a great family who's really supportive; a wonderful personal life—a boyfriend I've lived with for three years, and he is the man of my dreams—we're blissfully happy.
What I've learned from my father is that my career is never going to determine my happiness.  My happiness comes from within myself, and in terms of strength from those who believe in me; and I love myself.  I teach and practice Bikram yoga and I'm a big believer that you have to love yourself no matter what.
What advice could you give to an aspiring actor or actress?
Love yourself, live and eat healthily.  Write your material, make your own stuff.  It's so important today with so much free stuff.  Look at everybody who is a success now.  They wanted it, went out there; they wrote their own thing and did it themselves.  I got hired for Shoot the Hero because I produced and co-wrote and starred in a short film. I didn't even have to audition.  I just got the job.
So, anything new you're working on?
I just did a project titled "The Other Country," directed by Brett Leonard. The first of a new musical content genre he called PopFictionLife Frag Films. The story is about a fictionalized true story about this fabulous band, Burlap to Cashmere, which has a new album out now.  (See http://burlaptocashmere.com or to watch the trailer http://www.popfictionlife.com/burlaptocashmere.html).  I have a starring role as the lead female, Rachel.  Brett is a visionary director who made one of the first films with 3D technology The Lawnmower Man, and he made several other big studio movies. This new genre of content is like a feature-length story and somewhat like a music video, as well. The film showcases the music from the new album with a story.
To learn more about Samantha's jewelry, or her acting or art, visit the following websites: www.SamanthaLockwood.com, twitter.com/samanthalock, and www.Fleurings.com.
Check out the Fleurings Editorial.