Curly Cue: Summer Hair Tips for Curly Girls
By
Shahada Karim
| May 31st, 2012 | Category:
Beauty
|
Comments Off

on Curly Cue: Summer Hair Tips for Curly Girls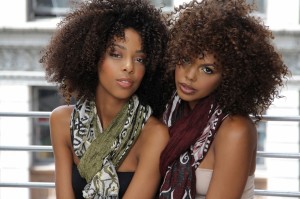 Put down the blow dryer and step away from that flat iron…
This summer, hair in its most "natural" state is turning heads. Forget ironing your hair within an inch of its life; veteran hair stylist David Harrington says: let it run free!
What's the best way to wear curly hair this season?
"Curly hair always looks great when the curls are big and loose. Because summer fashion is light and airy, the hair should be light and 'open' as well. Curly hair is also very versatile; you can wear it out and just let it do what it wants, or loosely pull it back. Soft braids also look fantastic… just don't pull the hair too tight. Your hair should always look effortless, especially during the summer season."
Can you wear curly hair in an up-do?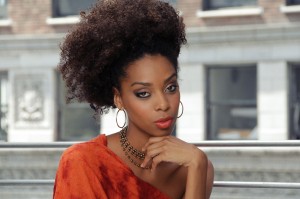 "Of course! You can wear curly hair pulled up or back very loose. You can also pull the top portion of the hair up and leave the bottom half down. But, anytime you're pulling curly hair up, remember to keep it loose and balanced."
How do you keep curly hair in top condition?
"Keeping the hair trimmed is a great way to avoid bad ends. You should avoid heat irons as much as possible. When you have long curly hair, you should try to wear it curly most of the time. Only break out the flat iron for those special occasions, when you want more of a sleek polished look."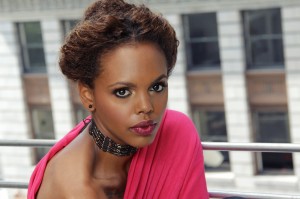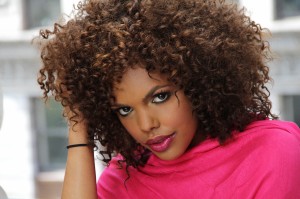 How often should you deep condition?
"Curly hair needs a healthy dose of conditioner every time you shampoo. Just make sure it's a lightweight formula that will close the cuticle. When the cuticle is closed, it results in beautifully shiny hair. You also don't want to weight the hair down with heavier formulas. You should only deep condition about every two weeks, or more frequently if you're regularly using heat styling tools in your hair."
What are your secrets for maintaining the perfect curl?
"To get the perfect curl, I tend to condition the hair without shampooing first, and comb it through. Then I rinse, blot (not scrub) the hair with a towel and gently finger comb to separate the curls. I apply a curl cream or curling gel, and either let it air dry or dry the hair with a diffuser."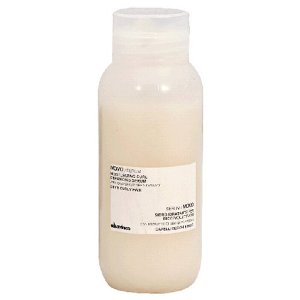 What are your favorite 'curly care' products?
"I love Bumble and Bumble curl cream, and Davines moisturizing curl enhancing serum."
David also recommends separating your curls into 2-inch sections as you style it. Apply curl cream; then twist the sections from the scalp to the ends. This will give you a great 'controlled' wave once the hair is dry.
We managed to find some of the most amazing hair care products for all hair types. Here are our top picks for hair care, this summer and beyond.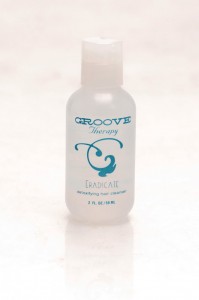 Best Clarifying Shampoo: Groove Therapy Eradicate Shampoo
This is the most suitable shampoo we've ever used, that is truly for "all" hair types. We found that it's like hitting the
"reset" button on your hair. It removes all residue from products, but it doesn't even come close to stripping the hair of essential moisture.
Groove Therapy products are the creation of Robin Groover, who owns a chain of Atlanta-based salons. The shampoo, and other Groove Therapy products, will be available online in late summer.
Best Deep Conditioner: Mixed Chicks Deep Conditioner
Price: $15
www.mixedchicks.net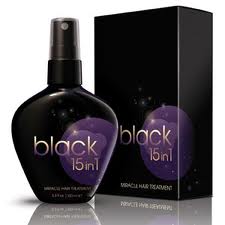 This formula did wonders for our dry, stressed hair. We left it in for just a few minutes, and found that was more than enough time to revitalize our hair and give it a much needed moisture boost. This conditioner is strong enough to serve as a deep conditioner, but rinses clean enough to use more frequently if needed.
Best Leave-in Conditioner: Black 15 in 1
Price: $20
www.black15in1.com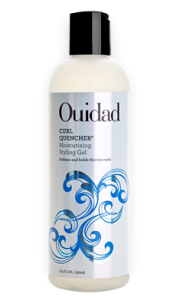 There are simply no words to describe how wonderful this product is, but we'll try anyway. It's an aloe based "spray gel" formula, and we found that it worked just as well on our thick, coarse hair, as it did on our colleagues' fine hair. Just a couple of pumps instantly detangled frizzies, flyaways, and solved other common hair issues. We were so impressed by this leave-in conditioner that we now keep three in rotation. We're determined never to let our hair be caught without it.
Best Curling Gel: Ouidad Curl Quencher Styling Gel
Price: $22
www.ouidad.com
We've never quite used a gel like this. Most gels tend to dry out our hair, no matter how "moisturizing" they claim to be. This formula managed to define our curls and tame frizzies, without causing our hair to get crunchy. What's even more impressive is that with time, our hair became softer and more manageable as we continued to use it. We were so impressed, that when our standard 8-ounce bottle started to run low, we immediately ran out to purchase the liter size.
Makeup by Shahada Karim
Hair by Bianca Lauren
Photographed by Jeff Linett