Actor, Singer, Charity Worker – Chase Masterson Does It All with Grace and Style
By
Kaylene Peoples
| June 7th, 2012 | Category:
Indie Hotspot
,
Indie Hotspot Feature
,
Music
|
Comments Off

on Actor, Singer, Charity Worker – Chase Masterson Does It All with Grace and Style
I met Chase Masterson at an event held at Agenda Loft for a red carpet event last year.  We became fast friends and I discovered that Chase is not only a multitalented actor and singer, but she has a heart for those in need.  Her work with he charity Homeboy Industries is vast.  Homeboy provides job training, positions, and free social services for formerly gang involved and recently incarcerated men and women.  Chase is a graceful, kindhearted, compassionate woman whose passion for her art is boundless.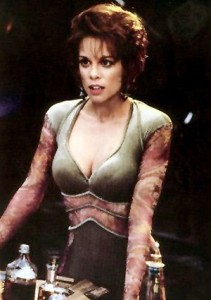 For those of you who are not familiar with her, if you're a "Star Trek" fan, you will know her for her five-year break-out role on Star Trek: Deep Space Nine. Fans also recognize her from General Hospital, her guest-starring role on the Emmy-winning episode of ER, and leads in several critically acclaimed films. AOL recently listed Chase as one of their "10 Sexiest Aliens in TV History."  She was also named one of the "50 Sexiest Women of the Year" by Femme Fatales Magazine. Film Fetish Magazine listed her as one of the "Hot Leading Ladies" of film for her role in the award-winning feature Yesterday Was a Lie (Entertainment One), in which she plays a mysterious jazz artist and sings four songs. Known to millions of fans worldwide, TV Guide Online Reader's Poll voted Chase the "#1 Favorite Science Fiction Actress on Television," and Sci-Fi Universe Magazine honored Chase as one of the "Top 20 People to Watch in Hollywood."
Interview questions by Kaylene Peoples
Responses by Chase Masterson
You're known for your role in Star Trek Deep Space 9.  Tell me about that experience.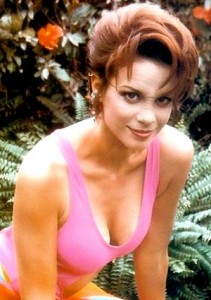 Being part of the cast of "Star Trek" has been the most amazing experience, continually, that anyone could ever hope for as an actor. Our show went out of production literally thirteen years ago, and I still get invited to appearances almost every month. More importantly, the caliber of the storytelling is some of the best ever on television; "DS9" was the #1 syndicated show in the world when we went out of production, and for good reasons. Like almost all of Trek, the stories are transcendent, rich in allegory.
How did you get involved in acting?
My Mom was a theater director when I was growing up. From the time I was five, my sister and I would go to the theater with her, and that's when I did my first play. I worked steadily all through high school, started doing university shows early, and did my first professional role in A Midsummer Night's Dream when I was 18.
You are also a singer and have recorded a CD already.  Tell me a little about that.
I've always been a fan of vintage jazz and Golden Era of music in general. Even when I was growing up in El Paso – where none of that was at all popular – that was the music I loved. I sang while I was growing up and then took a break to do TV, but then I started singing just for fun at Trek events, and fans kept asking for a CD. Now I've actually done three CDs just for them, and they've been very well reviewed, so I'll be doing my first official CD for release on iTunes and general audiences later this year.
You performed at my concert last April and you were spectacular.  I believe the adjective describing your performance was "sizzling."  Define your vocal and performance style.
Thanks, Kaylene – I mean it when I say that's great to hear, coming from you. Enticing an audience into losing themselves while they're listening to song is a lot of fun . . . it's a gift I like giving. Music, along with film, is the very most powerful form of communication. It's a big part of what puts us in touch with ourselves. Too often, we bury those parts of ourselves too deep to be accessed any other way than music, which tenderizes our souls. So whether it's a sexy, torch song or a tune infused with mischief or an empowering anthem, singing is just acting "on-key," it's a ride that I get to invite the audience to come on with me.
You are preparing to record a new album.  What direction you're taking?
I'm really excited about working with Boogsey Music. This album will be a retro jaunt, bringing back some very playful songs from fifty years ago. It'll be true to my roots and my love of vintage jazz, but still incorporate some hotter vibes.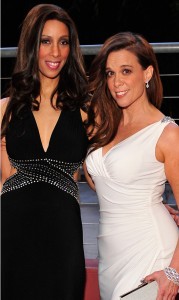 What are your feelings about the upcoming June 13 show at El Cid?
After working with you at Catalina's, I'm really enthused about singing with you again – our styles are each unique but complement each other for a great smorgasbord of music. And you can't beat El Cid for ambiance – such a cool, sexy, intimate feel.
You will be having a special guest, Dave Pell.  You are heavily involved in supporting a music group out in the valley that does swing jazz.  Tell me about your involvement with them.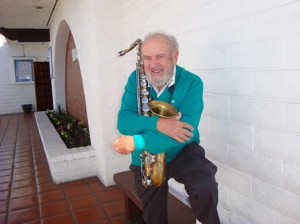 I am so honored to have the legendary Dave Pell working with me that night. I'm blessed to have him as a mentor. Dave is 87 and was mentored by Dizzie Gillespie, and he's credited with having pioneered the West Coast Jazz scene. He was the tenor sax player for the Rat Pack, produced Sinatra and Count Basie, was president of the West Coast Grammys twice and was creative director for Motown. He's also one of the best friends I've ever had, a stellar man. And he's never short for a great story.
I met Dave through the Big Band Alumni, whom I love more than almost anybody on the planet. They're a group of musicians between 76 and 90 years old, who played with the big bands of the Golden Era during the Golden Era. And they're still playing every Tuesday to a "standing room only" crowd, and a packed dance floor. They're a tight band with a great, full sound – these guys are going strong.
What else are you working on in your career?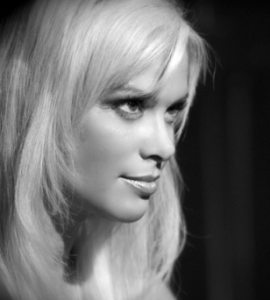 I'm gearing up to do "R.U.R.: Genesis," a short film by James Kerwin, who wrote and directed "Yesterday Was a Lie," in which I play a jazz singer and sing four songs. It'll serve as both a stand-alone short and a concept piece to raise finance for the feature, which is based on Karel Capek's classic play. The play served as the inspiration for Metropolis, Blade Runner, and many other science fiction films. This is a brilliant re-envisioning of it.
And I'm doing some more vocal work in the Doctor Who audio adventures through Big Finish. I'm currently finishing up that work, doing this interview from London. It's been a dream experience – I've gotten to work with some amazing British actors recently, such as the brilliant Sylvester McCoy.
Anything you would like to add?
If I weren't in the show on the 13th at El Cid, I'd be in the front row. I might be, anyway! Can't wait to hear you and Dave, and to jam with Kevin and the band.
Visit Chase Masterson's Facebook Page, Twitter, and website www.chasemasterson.com to learn more.  Chase Masterson's performance on June 13 will be located at El Cid Restaurant and Bar at 4212 Sunset Blvd., Los Angeles, 90026 at 8:00 p.m.  To find out more about this event or to purchase tickets: http://www.eventbrite.com/event/3695262630