WHAT'S ALL THE BARKING ABOUT? MUTTweiler . . . An AutoDOGography
By
Agenda Magazine
| August 8th, 2012 | Category:
Book Reviews
|
Comments Off

on WHAT'S ALL THE BARKING ABOUT? MUTTweiler . . . An AutoDOGography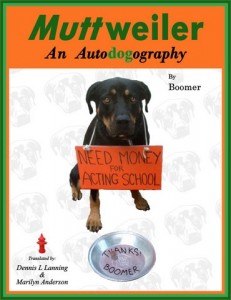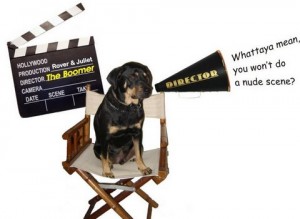 Agenda Magazine is very proud of two of its travel writers, Marilyn Anderson & Dennis Lanning, and their dog Boomer. Their new book hit the # 1 spot for Dog Books its second week on Amazon Kindle. We think that's pawsitively wooftastic and wanted to share it with our readers along with some of the hilarious photos from the book.
MUTTWEILER, An AutoDOGography is a warm and witty "memoir" written by a lovable dog who reveals his life story from Texas hill-country mutt to living large in the city of Los Angeles.
Falsely blamed for a canine crime he didn't commit, puppy Boomer is taken to the pound and sentenced to the BIG SLEEP.  Minutes before his walk down the long gray mile, he is saved by two angels who take him to Kinky Friedman's Utopia Animal Rescue Ranch.
Choosing the right human to own is no easy task, but when mountain-biker Dennis shows up, it's a match made in doggie heaven. Boomer hops into Dennis's SUV, and they ride off to begin their journey. Together they travel to all kinds of fabulous places:  from New Orleans to New York, from Canada to Mexico, from Moab to Mount Ruffmore.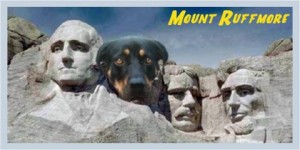 Finally, arriving in Colliefornia, Boomer meets the kinds of pampered pooches he's never seen before. He ultimately gets hooked on "Hollywoof" and dreams of becoming a star. But when he visits an acting school, he learns their classes cost a whopping $12,000, so he has to make some big bucks fast!
With its feel-good style and comical photos, MUTTWEILER is sure to please readers and pet lovers of all ages.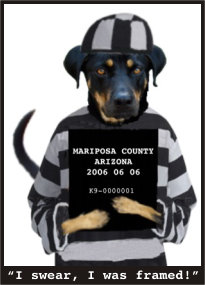 Those purchasing this book get not only a great book to read over and again, but they also support the wonderful place that rescued Boomer as a portion of the proceeds from sales of the book are being donated to the Utopia Animal Rescue Ranch.
Authors Marilyn Anderson & Dennis Lanning are Travel & Entertainment writers for Agenda. Marilyn is also an award-winning television and film writer and the author of Never Kiss a Frog: A Girl's Guide to Creatures from the Dating Swamp. Dennis is Boomer's daddy and an avid mountain biker.
MUTTweiler: An AutoDOGography
http://tinyurl.com/7njwhr4
http://www.amazon.com/MUTTweiler-An-AutoDOGography-ebook/dp/B008L4VFZG