Beauty A to Z: B is for Body Balm
By
Shahada Karim
| November 20th, 2012 | Category:
Beauty
|
Comments Off

on Beauty A to Z: B is for Body Balm
With the autumn/winter season fully upon us, it's time to take a closer look at that skin care routine. Throughout the summer, some of us beat the heat with a cool shower and the lightest mist of moisture (and some of us went totally moisturizer-free . . . you know who you are). Now, it's time to put that light lotion away with summer wardrobe and break out the body balms.
Balms are more effective than lotion because most formulations contain more oils and butters. The consistency is thicker than lotion (which also means a slower absorption rate) and tends to last longer and provide continuous moisture.
We found that balms are best used at night (less chance of staining your clothing that way). A nighttime shower followed by a healthy dose of body balm left us feeling absolutely silken the following morning.
Here are some of the body balms that made the top of our list:
Josie Maran Argan Balm
Price: $42
Location: www.sephora.com
This balm is an amazing multi-tasker. We found that we could literally use it from head to toe. We smoothed flyaway hairs, moisturized our lips, and slathered it on the driest parts of our bodies. It's also fragrance- free, which means it doesn't interfere with any other fragrances we might fancy at the moment.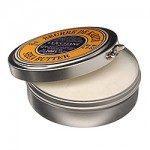 L'Occitane 100% Pure Shea Butter
Price: $40
Location: www.loccitane.com
For the purist, L'Occitane offers 100% Shea Butter to get the job done. No additives, no preservatives, no fragrance, and no frills. This is another multi-tasking product that can safely be used from head to toe. Another plus, this shea butter is certified organic.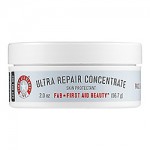 First Aid Beauty Ultra Repair Concentrate
Price: $28
Location: www.sephora.com
Pay no attention to the company name. This balm goes beyond "first aid" needs to deeply hyrdrate and nourish skin. Makers claim this balm will even address some forms of eczema. The ingredient list is impressive, with goodies like colloidal oatmeal, white tea extract, and licorice root.