Born in the USA: The Beauty of Tata Harper
By
Agenda Magazine
| November 20th, 2012 | Category:
Beauty
|
Comments Off

on Born in the USA: The Beauty of Tata Harper

By the time this article goes live we will have either elected a new President or kept the old one. One of the hot button issues this year was the economy, and the fact we no longer manufacture in the USA the way we used to. Skin Care and cosmetics companies are not exempt from this statistic. Turn over just about any product, in any price point, and you're likely to find that it was made anywhere but here.
Enter Tata Harper. The beauty of this brand goes beyond the fact that the products are sourced, packaged, and distributed right here in the United States. It also features a high performance line of products that actually deliver on beauty promises.
We asked the folks at Tata Harper to share their philosophy (and a little history) behind the brand.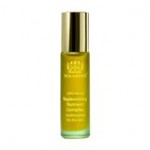 AM: When was Tata Harper Skincare fully up and running?
TH: Spring 2010.
AM: Why was Tata Harper Skincare born?
TH: Tata Harper was inspired to create her own skincare line when she realized there were no brands in the market that offered totally non-toxic products, without any chemicals or synthetics . . . that yielded real results. Tata wanted to give women the option of using luxurious, highly efficacious products that would work wonders for their skin and truly slow the skin's natural aging process as well as contribute to their overall health and wellness.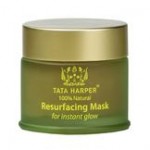 AM: What makes Tata Harper different from other natural skin care companies?
TH: Tata Harper Skincare is a world-class, high-performance line of products featuring proprietary formulas created using the world's latest natural skincare technology. We use no synthetic or chemical ingredients. The products are handmade from start to finish in small batches. We use the freshest, most potent natural active ingredients sourced both locally on Tata Harper's certified-organic farm as well as from around the world.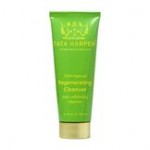 The Tata Harper Farm, also known as Julius Kingdom (a family name) is where everything happens. All the offices are located there, so fulfillment, packaging, distribution, and customer service are handled right on premises.
The company is also as environmentally friendly as possible. We use glass bottles, soy inks, and recycled materials. We also employ Vermont residents, which helps to directly boost the local economy.
AM: What kind of customer uses Tata Harper?
TH: Our typical customer demands real results, and completely nature-based technology. They refuse to compromise on performance, texture, or feel.
AM: Is Tata Harper 100% made in the USA?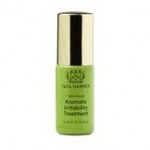 TH: Yes. It is 100% made in Tata Harper's facilities in Vermont. All research, development, production, bottling, and shipping take place on site!
AM: Are your ingredients locally sourced (from the US) or imported?
TH: We grow as many ingredients as possible on our certified-Organic farm at the Tata Harper headquarters. However, many important ingredients can't be grown here due to the climate, so we source ingredients like narcissus and Spanish lavender from sustainable sources around the world.
You can find out more about Tata Harper Skincare by visiting www.tataharperskincare.com