Hair Rules: What's in a Name
By
Shahada Karim
| November 20th, 2012 | Category:
Beauty
|
Comments Off

on Hair Rules: What's in a Name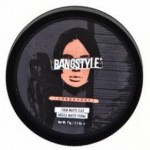 Bangstyle (www.bangstyle.com) comes courtesy of the folks who brought us Kevin Murphy products. Despite the "radical" name and packaging, each product in the line (including the molding paste) promises to take care of hair and protect hair color from fading.
The Bangstyle website is an experience all its own. Launched this May, BANGSTYLE is an online resource that blends hair, style, and culture. Currently, the site features a "hair photo sharing" app that allows stylists around the country to share their work, and allows consumers to browse the latest hair pics and trends and find local salons.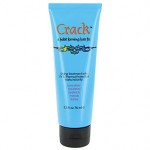 Crack Hair Treatment got our attention immediately. In addition to the name, the "biker chic" design immediately conjured images of hair fried and wrecked by too much heat and too much hair spray (think 80s . . . anything). But it turns out that Crack has quite the opposite effect. The creamy treatment helps smooth and detangle hair, and it smells faintly of fresh cucumbers. Crack is available at ULTA (www.ulta.com) and retails for $20.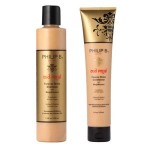 Oud Royal Shampoo & Conditioner is the latest addition to the Philip B hair care collection. The formula promises to add shine and bounce to the most lackluster of hair.  What we noticed immediately (and quickly became addicted to) was the smell . . . like something from the Far East. The conditioner is packed with gold shimmer that deposits itself in your hair and remains long after you rinse the conditioner out. It has a highlighting effect that is more subtle than scary.
Prepare to pony up for this dynamic duo. though. Both the shampoo and conditioner retail for nearly $100 . . .  each.