A Party to Lift People's Spirits – and Lift Their Faces, Too!
By
Marilyn Anderson
| January 17th, 2013 | Category:
Events
,
Plastic Surgery
|
Comments Off

on A Party to Lift People's Spirits – and Lift Their Faces, Too!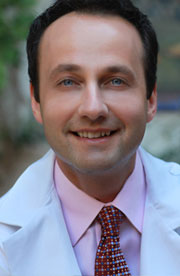 Westside Aesthetics & Dr. Alexander Rivkin Show Off Ulthera at a Holiday Event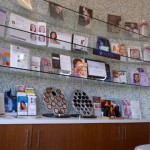 A party to lift people's spirits—and lift their faces, too!  What better time than the holidays to let women know how to become more beautiful for the New Year and beyond!
On Thursday, December 13th from 6 – 8 pm, over 25 women gathered at Westside Aesthetics, in the Brentwood section of Los Angeles, for wine & hors d'oeuvres, wrap sandwiches, and salads to learn about the skin tightening treatment, Ulthera.
Dr. Alexander Rivkin hosted the event to educate women about the new, revolutionary Ultherapy procedure—an effective treatment that removes wrinkles naturally and makes your own body work for you.
Unlike Thermage, which has been around for ten years and uses radio-frequency technology, Ulthera (also known as Ultherapy) uses ultrasonic waves to target collagen fibers in the dermis, forcing them into contraction.
Some of the highlights discussed at the event: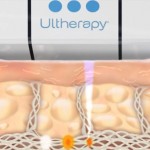 • Ultherapy is a new type of non-surgical procedure for the face that uses ultrasound to tone, tighten & lift the skin.
• Precise targeting of collagen fibers generates deep heat that stimulates more
collagen contraction with great results
• Removes wrinkles naturally
• Continued improvement of skin over 2-3 months
• Can be used to lift, tone, and tighten skin on your face, neck, jawline, brow, and eyes
• No anesthesia required
• No surgery & no downtime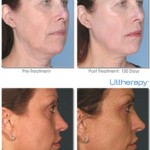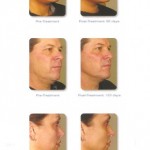 During the discussion, before and after photos were shown.  I asked if Ulthera could be used instead of a face lift; the representative said it could delay a person's face lift, or the procedure can be used after a face lift to keep the skin looking tight and fresh.
In addition to the information, interested women were offered a 30% discount on Ultherapy treatments and on clinical products from Westside Aesthetics. There were prizes, too, including a complimentary "Ulthera Brow Lift." Some products were also raffled off, such as "IS Clinical Youth Eye Complex."
This party was definitely different from one where you stuff your face with chocolates—at Westside Aesthetics, Yale-trained cosmetic surgeon Dr. Alexander Rivkin helps women beautify their faces with various kinds of cosmetic treatments. The doctor and his staff are dedicated to providing their patients with the most effective non-surgical cosmetic solutions available, including laser, injection, and aesthetician procedures.
The event was a fun and informative way for the guests to learn about Ulthera and this new possibility for improving one's appearance and looking young longer.
Dr. Alexander Rivkin
Westside Aesthetics
11645 Wilshire Blvd., Suite 800
Los Angeles, CA 90025
www.WestsideAesthetics.com
310-443-5273