"Naked Ambition" Fashion Editorial Featuring Designs by Victor Wilde's Bohemian Society
By
Jeff Linett - The Statement
| January 17th, 2013 | Category:
Editorial
,
The Statement
|
Comments Off

on "Naked Ambition" Fashion Editorial Featuring Designs by Victor Wilde's Bohemian Society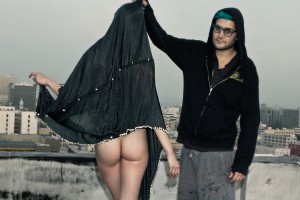 Wilde is the creator, president, and chief designer of the lifestyle brand, "Bohemian Society."  Victor Wilde's designs continue to sell worldwide. He works with famous entertainers and collaboratively shapes the fashion aesthetic of many films, live shows, and television programs. (He designed an entire collection for Ashlee Simpson's 2005 world tour, where Bohemian Society was an official sponsor for "Rockstar INXS" and "Rockstar Supernova."  Wilde provided designs for Tommy Lee and Gilby Clarke.  His  designs are featured in the upcoming film starring Orlando Bloom entitled, Sympathy for Delicious.
Naked Ambition features designs by Victor Wilde's Bohemian Society.  The editorial was photographed by Jeff Linett for the Statement.  "Naked Ambition" features model Amanda Reardon.  Beauty by Anne Ott.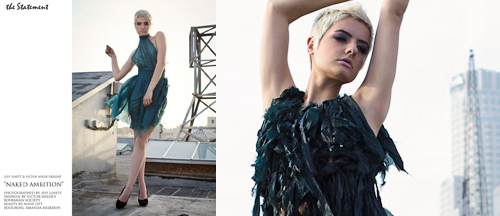 Click the image above to see the "Naked Ambition" fashion editorial.  (Not viewable in IE.)