Spring Mix: Make-up Color Trends
By
Shahada Karim
| May 6th, 2013 | Category:
Beauty
|
Comments Off

on Spring Mix: Make-up Color Trends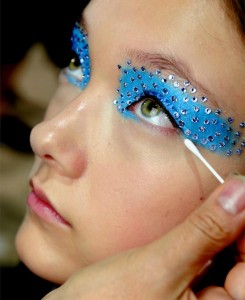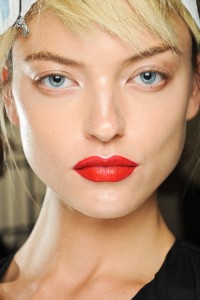 From runway to reality, make-up trends for spring 2013 are focused on "color." Bold swatches of color decorated the eyes and lips of models from Dior to Prada. We're not recommending that you don turquoise eye shadow up to the brows and decorate it with red sequins, but a little pop of color here and there goes a long way to keep with the trend without looking like a make-up victim.
The simplest way to add a pop of color is with a bright lipstick or lip gloss. The smallest amount of color goes a long way to brightening up an entire look. We recommend keeping the rest of the makeup simple, so the face isn't overwhelmed with different shades and textures.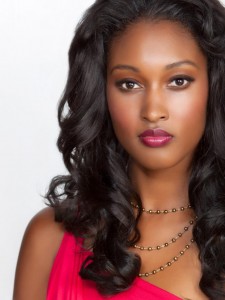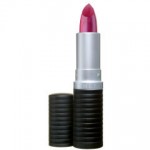 One of the trendiest shades this season is fuchsia. The bright pink hue comes in a range of intensities, sometimes with red or purple undertones to suit a wide range of skin tones. One of our favorites is Le Metier de Beaute Lipstick in Uma Paro. We found that the purple-based fuchsia color brightens a wide range of complexions, and lasts through light meals and millions of air kisses.
If you're game for something bolder, you can experiment with a mix of colors around the eyes and the lips. Bold colors work best when they are blended with a bit of "dimension." So if you're working with bold greens, be sure to use a lighter color on the inner corners of the eye and a darker color on the outside.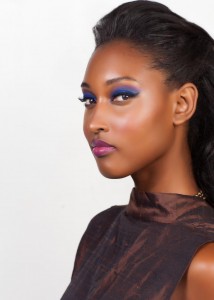 Choose a lip color that both complements the eye color and your individual skin tone. There is rarely such a color as a "universally flattering" red or pink. Most come in different tones, to suit a wide range of skin colors.
Don't worry if you don't get it right the first time. Makeup is temporary. The great thing about it is if it doesn't work, you can simply take it off and start again!
*Model: Onna
Photographer: Alex Barakat
Location: West LA
Shot exclusively for Agenda Magazine