Beauty on the Inside: Kusmi Tea BB Detox
By
Shahada Karim
| October 7th, 2013 | Category:
Beauty
,
Skincare
|
Comments Off

on Beauty on the Inside: Kusmi Tea BB Detox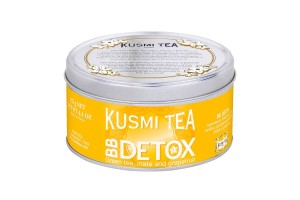 The beauty world is buzzing with all manner of BB and CC and similarly named "miracle creams" to make you look like you on your best day.
The folks at Kusmi Tea decided to take it a step further, with a BB Detox tea that promises to help you glow from within.
The secret is the "grapefruit" added to a smooth blend of green tea mate, green tea and rooibos. The grapefruit (while aiding with digestion) is designed to boost your skin and overall appearance.
Here's what we know: this is some of the best tasting tea we've had in a very long time (topping our original favorite: Kusmi Tea Detox). This tea is perfect simply steeped in boiling water. No sweeteners, lemon, or any other additives needed. It's balanced to go down smooth and leave just the slightest hint of citrus behind.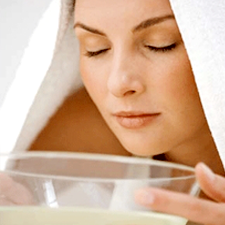 We decided not to wait around to see if this tea did as much good for our skin as it did for our taste buds, and instead whipped up a few DIY products using this amazing blend.
BB Detox Steam:
Steep several tea bags in boiling water; then place face over steaming pot and cover your head with a towel to trap the steam.
Wet tea bags and place in freezer for 5-10 minutes. Place over eyes to reduce puffiness and help stimulate circulation.
BB Detox Rinse:
Steep 3 tea bags in a half-gallon of hot water. Refrigerate to cool. Use as a final rinse in the hair after shampoo and conditioner to seal the cuticle and increase shine.