Timeless DVDs for Holiday Gifts
By
Kaylene Peoples
| December 13th, 2014 | Category:
Gift Guides & Gift Suites
|
Comments Off

on Timeless DVDs for Holiday Gifts
Here is an eclectic mix of DVDs to watch at home with family and close friends.  If you're anything like me, you probably have a collection of movies that you enjoy repeatedly. I never get tired of some films (especially classics), and depending on the mood I'm in, I want to have a choice. Below I have assembled a list of Oscar-winning flicks that fall under the category of timeless "tearjerkers."  These cinematic suggestions will leave a lasting impression and lifelong lessons.
1. Brave Heart (1995)- Winner of Five Academy Awards, Including Best Picture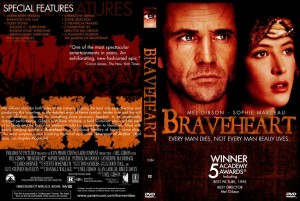 Mel Gibson stars in this riveting, heart wrenching film, which promises to keep you on the edge of your seat.  This film, I admit, makes me angry—not because of anything wrong cinematically—but because of the injustices which befell Gibson's character and the historical accuracy.  Brave Heart is an epic about William Wallace, the legendary Scots warrior who led his nation into battle against the English in the Fourteenth Century. It's a large scale film, full of emotions, especially love and avenging love. Brave Heart set the tone of patriotism for actor Mel Gibson (he has played a PATRIOT in more than one film since).  The treachery is unimaginable in this film.  The villains are truly hated, and the victims are terrorized.  But in spite of all that, there is something endearing about this film, which manages to restore our belief in humanity and my penchant toward rooting for the underdog.  A beautifully shot, acted, and scripted film with sweeping scores and riveting sound effects.  This is a must-see, especially if you have a home theatre system with surround sound.
2. Westside Story (1961) – Winner of 10 Academy Awards, Including Best Picture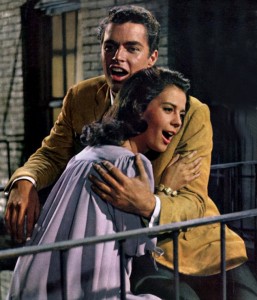 Starring Natalie Wood, Richard Beymer, Rita Moreno, and George Chakaris, the 1961 classic and edgy Romeo and Juliet-themed movie/musical was a bold statement in a time of Latino immigrants migrating to the US.  Natalie Wood's performance is moving, and the casts' dancing and singing skills bring to life the Leonard Bernstein score.  Some version of the story Romeo and Juliet has been told countless times (42 to be exact from 1908-2014) with big name Hollywood stars (Leonardo DiCaprio, Norma Shearer, Leslie Howard), but there is just something very authentic about the period when West Side Story was filmed, and the racial climate, which makes me want to take its lessons to heart.  A real tearjerker, West Side Story still leaves me misty-eyed and relating to its characters. Even to this day this movie is the symbol for tolerance and acceptance of racial differences.
3. Schindler's List (1993) – Winner of 7 Academy Awards, Including Best Picture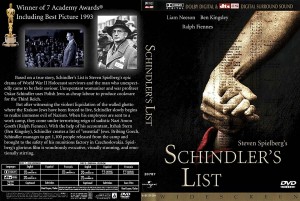 A little girl in a red coat is the red herring in this movie about the Holocaust.  The first movie of its kind by director Steven Spielberg hit home for a lot of Jews.  Based on the life of Oscar Schindler, a German businessman who saved the lives of more than a thousand mostly Polish-Jewish refugees during the Holocaust by employing them in his factories. It stars Liam Neeson as Schindler, Ralph Fiennes as Schutzstaffel (SS) officer Amon Goeth, and Ben Kingsley as Schindler's Jewish accountant Itzhak Stern.  Without giving too much away, we all know what happened during the Holocaust, but Schindler's List shows a different side from a different perspective.  This falls into the "heart-string" pulling category, and another movie to see if you really want to understand this period.  It's a story told well and told true.  Another piece of cinematic excellence, Schindler's List enlightens and entertains, while educating.
4. Titanic (1997) – Winner of 11 Academy Awards, Including Best Picture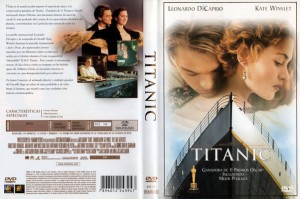 What is common about Titanic and the rest of the recommended "tearjerkers" is James Cameron's unexpected way of telling this story.  Spotlighting the "haves" and the "have-nots," Titanic is one of those films filled with irony and several twists of fate.  This movie is a love story.  And in spite of its perceived tragedies, it's about people coming together, standing strong during crises; and mirroring our own foibles.  What would you have done in this situation? Starring Leonardo DiCaprio and Kate Winslet, Titanic was directed, written, co-produced, and co-edited by James Cameron. It is a fictionalized account of the sinking of the RMS Titanic in 1912. The two stars in the movie are members of a different social class who fall in love aboard the ship during its ill-fated maiden voyage.  Have a box of tissues handy. This is a real emotional roller coaster of a "chick flick" ride!
5. Twelve Years a Slave (2013) – Winner of Six Academy Awards, Including Best Picture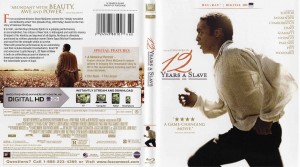 Produced by Brad Pitt and directed by Steve McQueen, Twelve Years a Slave is a story about a black man during slavery.  This is not a new concept (remember Roots, Amistad, The Color Purple, Sounder, D'Jango Unchained?), but to be placed in slavery when you're a free man with a family, a job, and much respect in your community is incomprehensible and beyond cruel.  The title Twelve Years a Slave speaks for itself, but we're taken through so many changes as we follow the life of Solomon Northup, a New York State-born "free" Black man who was kidnapped in Washington, D.C., in 1841 and sold into slavery.  He was forced to work on a plantation in Louisiana for 12 years. No spoilers here, but there is a lot to this movie. Once again this is a movie with a very different perspective, Twelve Years a Slave is seen through a transparent lens with long-reaching repercussions.  I saw this movie a few months ago and I'm still reeling from its lessons.