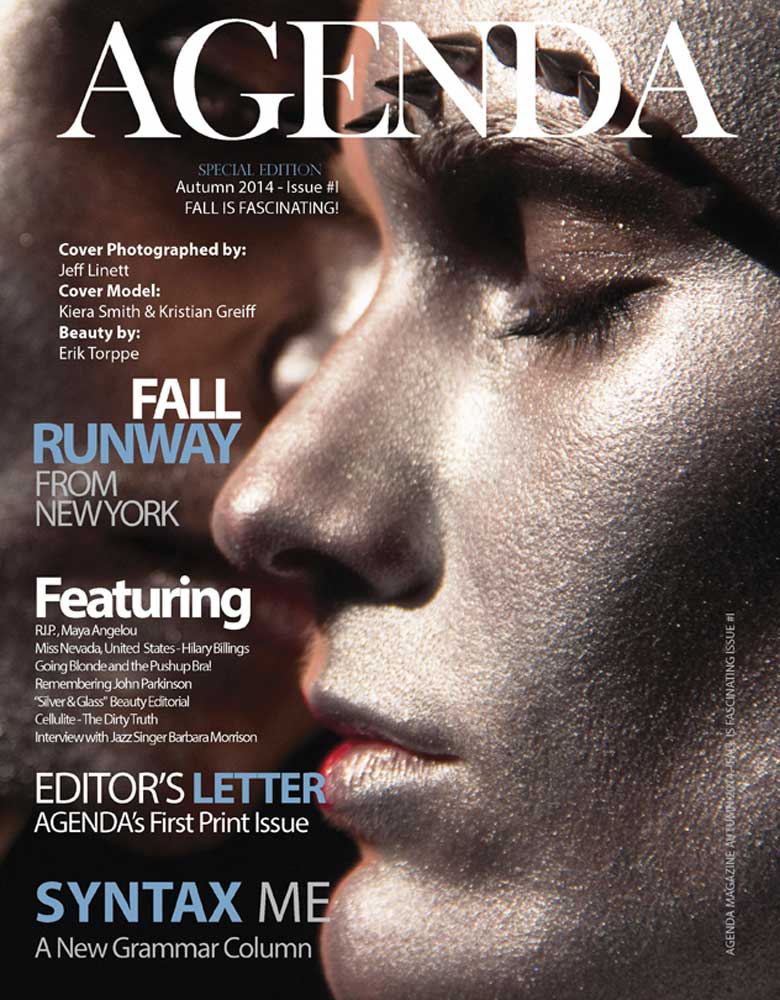 AGENDA SPECIAL EDITION ISSUE 1, "Autumn 2014 – Fall Is Fascinating" is a series introduced by the popular online publication agendamag.com. As an online magazine, AGENDA has provided its readers with fashion every season, from the runways of New York to Miami over the years. AGENDA caters to women and the "metro-sexual" male, providing exciting fashion layouts for both men and women, and photographed by veteran fashion and live event photographers. The magazine doesn't just cater to fashion. Fitness, health, beauty, travel, art & culture, social commentary, entertainment, book reviews, grammar, and more inhabit the pages of AGENDA.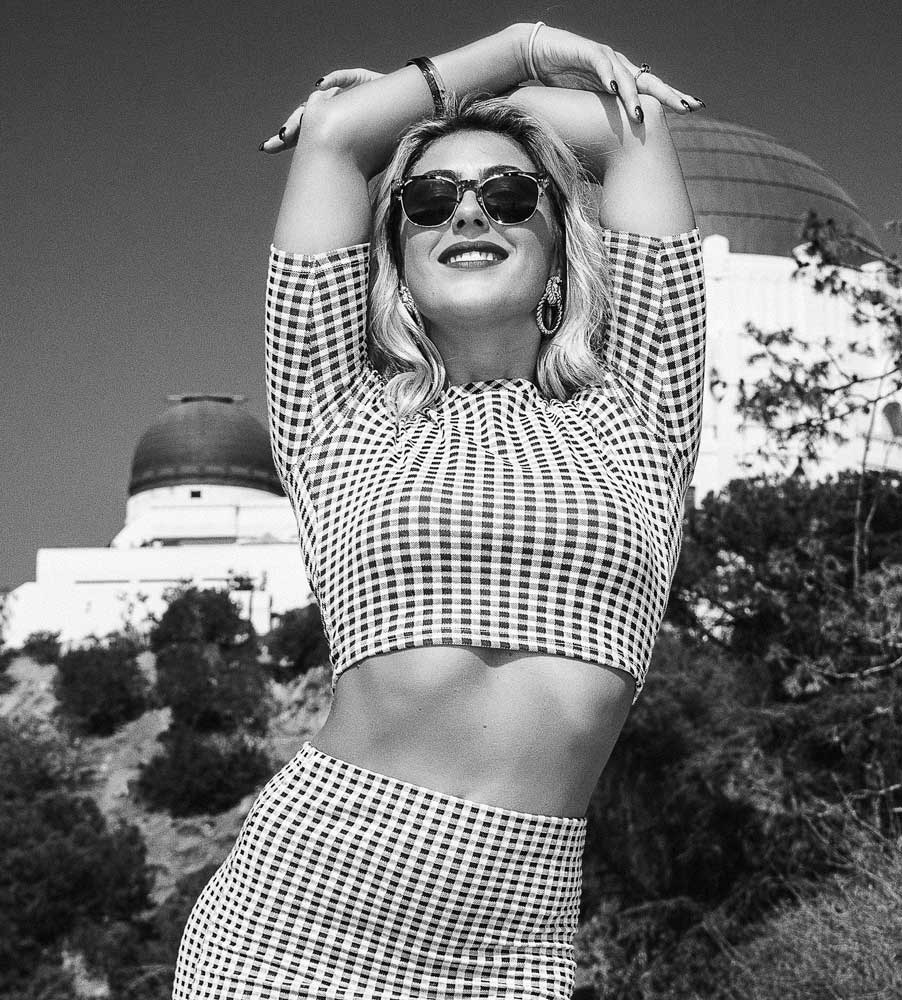 Enjoy the first special edition in print of AGENDA magazine, filled with timeless content by talented writers and photographers: Kaylene Peoples, Lee L. Peoples, Elana Pruitt, Glenn Gordon, Anthony Heredia, Eveline Morel, Marilyn Anderson, Tonya Carmouché, Shahada Karim, Arun Nevader, Jeff Linett, and Ash Gupta; guest writer and Editor Ty-ron Mayes; and a bevy of stylists, photographers, makeup artists, and art directors.
WHAT'S INSIDE:
Our specialized cover is a story in itself, photographed by Jeff Linett and makeup by Erik Torppe. Taken from "Silver & Glass" is a beauty editorial with models Kiera Smith and Kristian Grieff, who were painted silver with accents of broken glass.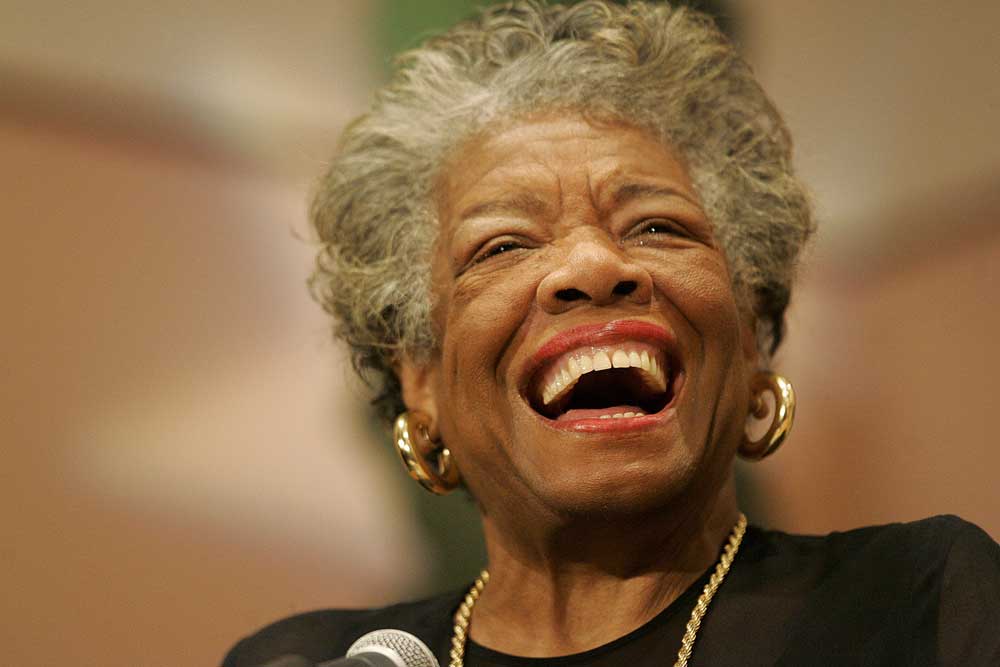 Our cover stories feature Maya Angelou; going blonde and the pushup bra; and Miss Nevada United States (Hilary Billings) and her unique, inspiring life experiences.
Our entertainment section reviews the Grammy-nominated fusion band "CAB," featuring jazz bassist Bunny Brunel and guitarist Tony MacAlpine. We interviewed jazz/blues singer Barbara Morrison, who talks about her music career and the unexpected hurdle of dealing with diabetes. Bettman & Halpin is a folk duo, rising to the occasion and continuing to wow with virtuoso performances.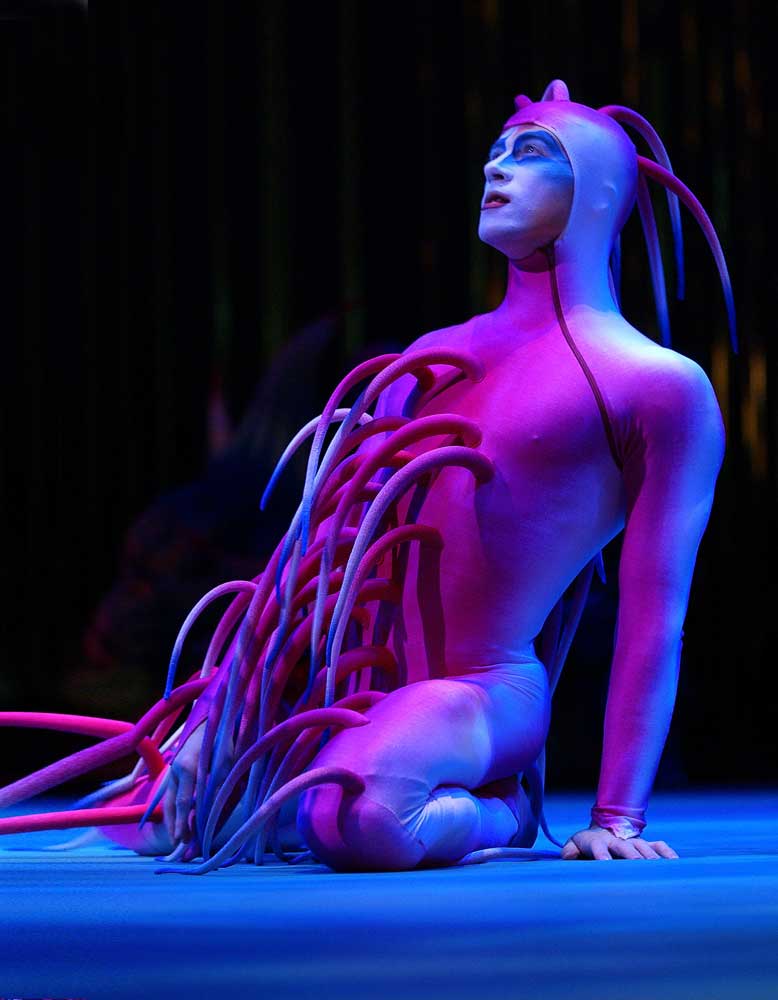 Read the book reviews WRITTEN IN MY OWN HEART'S BLOOD by Diana Gabaldon, A BLOODSMOOR ROMANCE by Joyce Carol Oates, and Mary Helen Hensley's trilogy review PROMISED, CIRCLE OF LIGHT, and THE LAND BEYOND THE RIVER. Check out the new column "Syntax Me!" by executive editor Lee L. Peoples . . . as a former educator, Lee clears up a few grammatical questions most of us have.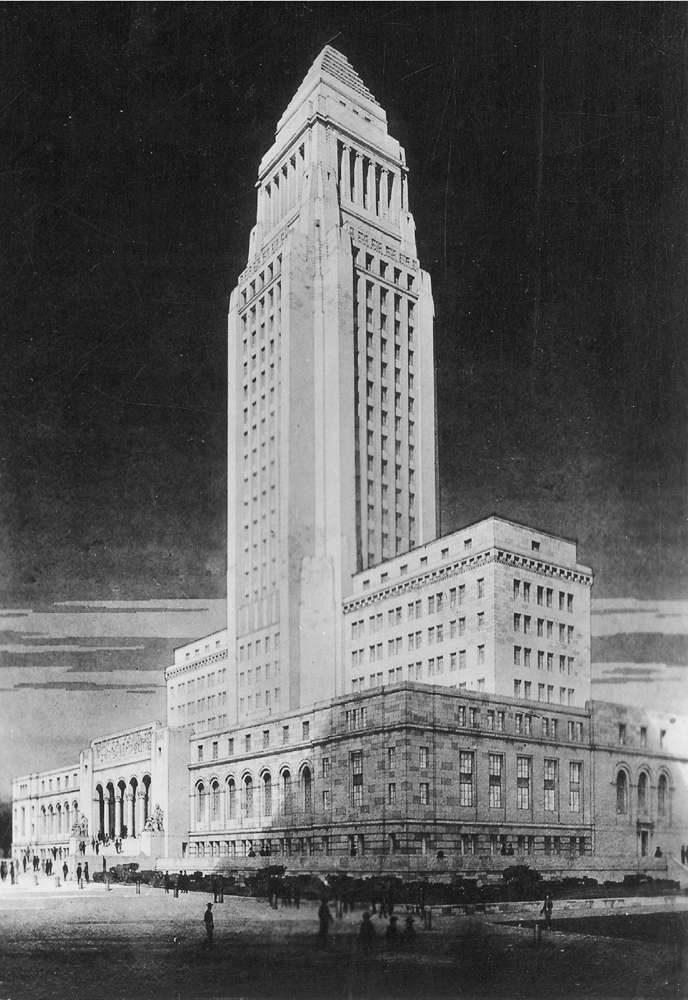 We remember L.A.'s forgotten architect John Parkinson by interviewing Stephen Gee, the author of ICONIC VISION: JOHN PARKINSON, ARCHITECT OF LOS ANGELES.
For romance, fun, and food, find out all the fun things to do in Long Beach in our travel section.
There's so much in this special edition of AGENDA, we simply can't tell you everything. I guess you will just have to find out for yourself. Happy reading!  Available on Amazon.com.