Keiko Matsui is forever crafting the templates of her music. She is an artist who paints poetic melodies on the piano, while combining her precise classical chops with the mystical, sensual flavor of jazz; and spiced with an overtone of a Japanese haiku spirit. As a true artist, Keiko is always searching for new dimensions of expression. A deeply spiritual person, she lives by allowing the divine to guide her. Keiko's philosophy of life permeates everything she touches, and that's what makes the music that flows from her fingers uplift the spirits of her audience.
"I receive a song. I wait in front of the piano and don't play; then a whole melody emerges, dropping the notes and reflecting my soul." –Keiko Matsui
Once again, Keiko Matsui creates divine music as she goes on a new musical odyssey on her acoustic album titled Journey to The Heart. The musicians that join Keiko Matsui are bassist Carlitos Del Puerto, drummer Jimmy Branly, guitarist Ramon Stagnero, percussionist Luis Quintero, harmonica player Gregoire Maret, and JP Mourão (who plays additional guitar on "Carnival").
(By Sheryl Aronson and Mikey Adam Cohen)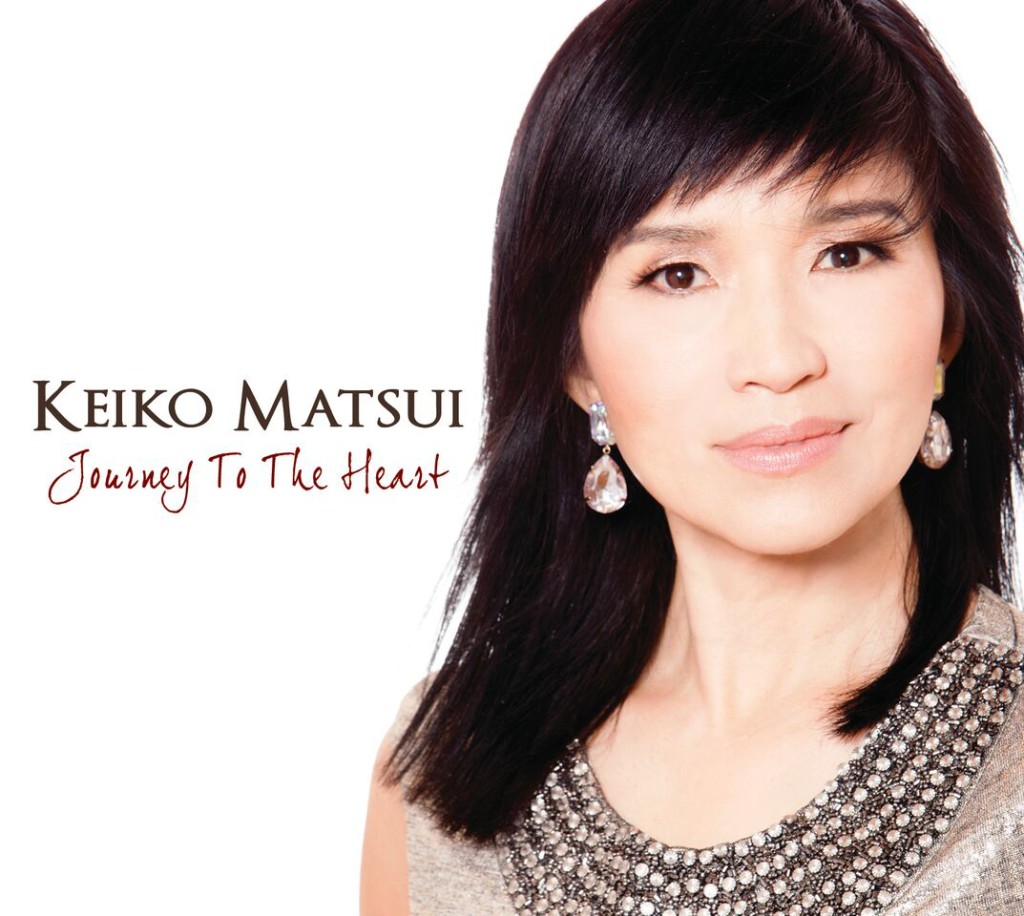 Interview by Sheryl Aronson
Responses by Keiko Matsui
You had talked about doing an all-acoustic CD last year. You are always striving to create something different with each album. Why is that? 
I had made a live album with an electric band and did a tour, so I completed that era. I was looking for my next journey and formed my acoustic band with Carlitos Del Puerto and Jimmy Branly from Cuba. With these two musicians, we made a Japan tour last year and played at the Aratani Theater in Los Angeles. Then I was thinking . . . new album. I wanted to make it with this acoustic concept. At the end of January, 2016, I decided to start composing. My friend Art Good, a producer for the jazz tracks, told me I could use the piano at the Casino on Catalina Island, which is my favorite place. I stayed there for a few days and began composing – many melodies were born while I was there.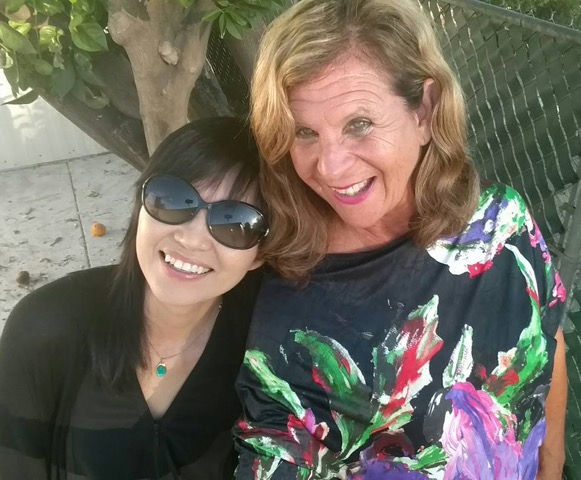 What were the events leading up to recording your new album, A Journey to The Heart? 
I started the acoustic band tour from the middle of February this year. I also gathered together 100 motifs from my compositions and had to pick the best 10 out of this body of work. After I finished our Spring tour, I decided to record with the band. This included Carlitos Del Puerto—who is also producing and arranging for this album. Jimmy Branly is on drums. Carlitos introduced me to Ramon Stagnero, the guitarist from Peru. Luis Quintero is on percussion. We recorded the album at United Studios in Hollywood.
The concept of Journey to the Heart has many meanings here. Tell me what those meanings are.
The journey to the heart—the heart has a lot of meaning to me. I recalled my life and I realized I was sharing my whole life with everyone since I started my music career, so journey to the fan's heart; also the discovery of myself, so journey to inner self. At the beginning, I start creating from zero. At the beginning, I have so much pressure. At the same time, I thought, I am so fortunate because every time I am creating, I can feel my fans waiting for my new melodies.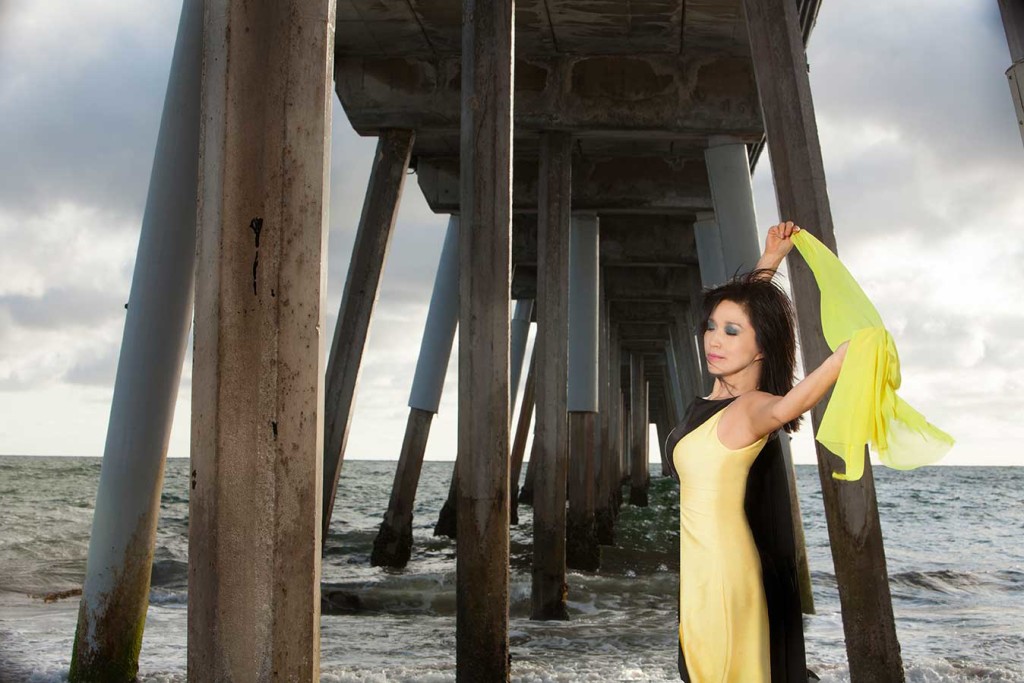 Your heart seemed to have been filled with gratitude . . . you're being a vehicle for creative expression here.
There is one special song called "Butterfly" on the album. When I was composing this composition, I was so deeply into the creation of it, I heard the noise of the pencil against the paper then realized I was crying. I was seeing the sunset and I also felt really happy, emotional. "Butterfly" was born like that. When we recorded it in the studio, all the musicians and the producer said, "Wow, this is like heaven." This was the first time I felt I needed to tell my daughter, "If I leave this earth, I want them to play this song for me." The song has lots and lots of light . . . so many layers of emotion too. I don't name the song before the recording, but somehow when this melody came to me, and it was stuck in my head. [Keiko sings a phrase from "Butterfly."] I first thought this is too simple, yet it's sticking in my head. I just moved forward and recorded it. It's a strong melody and after the recording, the engineer said, "This is a great song Keiko. The melody is catchy."
You could have dismissed the melody because you felt it was too simple, but you embraced it instead.
Even though the melody came to me, I was trying to receive more, more, something better. The music is talking to me and then I compose.
The complete article "Keiko Matsui:  Journey to the Heart" is in the print issue of Agenda magazine, available soon.
Agenda Bloggers: Written by Sheryl Aronson for "Arting Around" | Want to comment?  Login/Register here.