Vanessa Prager – A Self-Taught Artist with an Aesthetic Eye
By
Kaylene Peoples
| October 26th, 2010 | Category:
Indie Hotspot
,
Indie Hotspot Feature
|
18 comments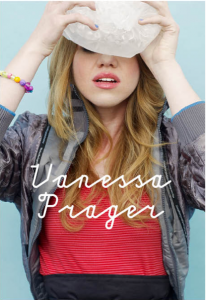 To look at Vanessa Prager, artist does not come to mind at first; but to see her artwork, which includes paintings and drawings, you won't doubt that she has a big talent and future in her chosen field.   Her latest series was created with ballpoint pens.  A unique concept?  Probably not, but combine that with vintage sheet music, an uncanny ability to capture light and talent, and you have a successful series.
Interviewed by Kaylene Peoples (boldface)
Responses by Vanessa Prager
What made you want to become an artist?
I was in high school, started drawing.  It was the first thing I found I really loved as a semi-adult.  I did a little bit of acting when I was younger.  I knew I wanted to do something that wasn't a day job, and I just ran with it without thinking.
When you start to create a piece of art, do you already have it in your mind what you want to create?  Or does it just come to you while you're working on it?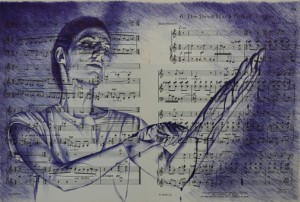 Most of it will come to me while I'm working on it.  I have a general concept of what I want to create, especially as a whole series.  But then for the individual pieces I'll start with a piece of imagery or a drawing that I've done and just work with it.  Especially when I do my drawings because it's really free, although there's no going back with pens.  (Her latest series is created with blue and red ball point pens.) I build it up really slowly.  It just somehow forms into something that I like.
How long have you been creating art?
I started drawing when I was 16, and I'm 25 now.  Nine years.  I started painting when I was 19.
What's your educational background?
I have no art training at all.  I never went to any art classes.  I finished high school and taught myself how to draw and paint.  Some people wouldn't agree with me, but it just happened.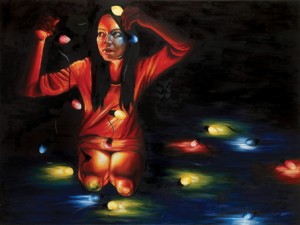 How do you go about doing that, teaching yourself?
I am a workaholic and I love learning things and I love being the best at them.  So I just picked up any book I could find.  Trial and error was a huge part of it, too, for about nine years of my life.  I just read a lot of books, studied a lot of paintings, etc…
That's what education is anyway.  You would never know.  I'm surprised that you're self-taught.  I would have thought you went to art school and had years of art training.
From that I lack the skill to talk about my art and other artists.  I'm not well-versed in art either.  But there's a balance.
It doesn't really matter.  When you think about it, you meet designers who've never attended design school.  You meet writers who've never taken a journalism class.  And those people have won awards.  It's all about the talent.
It's talent and hard work as well as trying to get better.  But it's nice to have someone to guide you.  That's what's great about education.  I talked to successful artists and they say the main thing they got from school was to be able to use all the tools and the facility and just being able to do art.  That I can relate to.
You skipped all the preliminaries and went straight to the art.  To what would you attribute some of your success?
Hard work . . . a lot of really hard work, also just learning as I go along.  I've made so many mistakes, not just in my art but in dealing with the business side of it and just trying to pick it up, move on really quickly, get that lesson and take it to the next step.  And then just not holding back and trying to figure out how to do things my way and in the world around me, but also get what I want.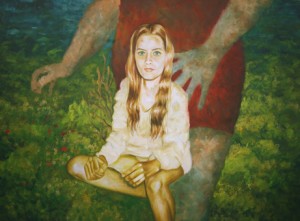 Where can we find your art?
Online and at my studio in Silver Lake, CA.
What advice would you give to an aspiring artist?
To find your own style and go with it and not listen to people who say it can't be done, or that being an artist is hard work.  Because I think that anything important in this world is hard work.  So, what difference does it make?
What do you sell your work for?
All of my drawings range from $75 to $300.  My paintings sell for $150 to $2,000.
To learn more, visit www.vprager.com.