A Not-to-Miss Night Out at Project Ethos!
By
Elana Pruitt
| December 17th, 2013 | Category:
Articles, Interviews and Reviews
,
Fashion
|
1 Comment »
A night at Avalon Hollywood for a Project Ethos event always provides a multi-sensory experience for attendees. It's a unique time and space during LA Fashion Week where all types, all guests—fashion, art, and music enthusiasts—have a chance to please their passions while being exposed to something new.
Presented by Scion, Project Ethos created tons of energy (as usual!)—more than 1,500 attended to experience the international collaboration of fashion, music, and art. Additional partners included AIDS Healthcare Foundation, French Tuesdays, Jin & Quinn, Sebastian Professional, Midori, Lab Art, The Fashion Law Group, and TNT Agency.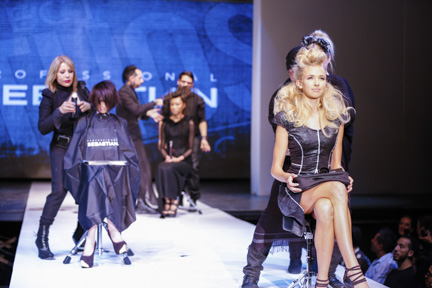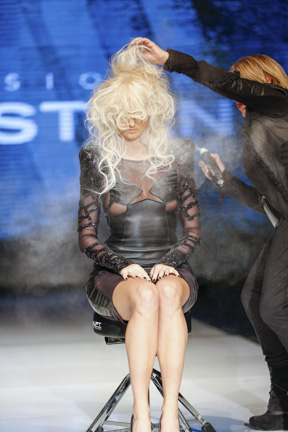 Three shows were especially intriguing from the Project Ethos October 2013 event. This included its official hair care partner, Sebastian Professional, in which head stylists executed masterful transformations on stage, as well as the return of the feminine, luscious pieces from the Ermelinda Manos Designs collection and the glamorous and sexy looks of NBC's "Fashion Star" favorite GLAUDI by Johana Hernandez. Both fashion designers, Ermelinda Manos and Johana Hernandez, prove the significance in creating pieces that embrace a woman's curves, tastefully and memorably.
The Project Ethos runway also welcomed collections from Marialia, jewelry from Kristen Dorsey Designs, paired with Lauren Stucky fashion; Tumbler & Tipsy by Michael Kaluva,
Alex Vinish, Krammer and Stoudt, and CA by Vitamin A.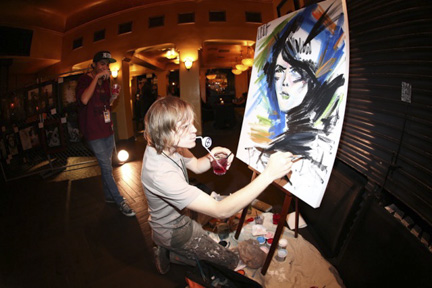 Throughout the evening, guests perused the art gallery located in the Bardot room at Avalon and presented by Midori. It featured live performances from jazz artist Matt Von Rodrick, visual installations from Miguel Big, Leah Devora, Brittany Thurston, Michael "Malafiura" Fontana, Chelsea Knight, C. Harvey Smith, and Cutter Cutshaw.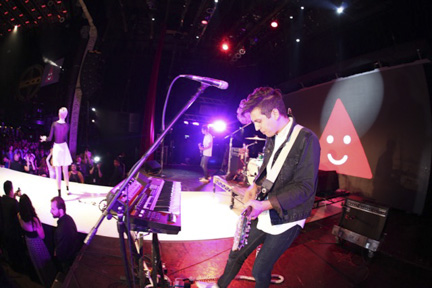 Lab Art, the largest street art gallery in the nation, exhibited three of their resident live artists: Mar (aka This Means Mar) who created a Midori-inspired piece, Annie Preece, and LeBa.
And, of course, Project Ethos wouldn't be complete without music that was set to rock the house. LA-based band YACHT was that band, preceding DJ sets by DJ Stubbs and DJCJ as the crowds partied 'til 2 a.m.!  LA Fashion Week's Project Ethos attracted more than 1,500 attendees.  It was an energy-charged night of fashion, art, and music. Good stuff, Project Ethos . . . good stuff.