Editor's Pick for Holiday Gifts
By
Kaylene Peoples
| December 12th, 2014 | Category:
Gift Guides & Gift Suites
|
Comments Off

on Editor's Pick for Holiday Gifts
I gave a lot of thought to my list of gift recommendations this holiday season.  I really thought about what makes me smile. Below are my number one very personal choices, which I feel at least one of these gifts will put a huge smile on somebody's face.  The prices range from $21 – $6,000.00.  Depending on your income, any one of these will make an excellent gift selection.
1. WEN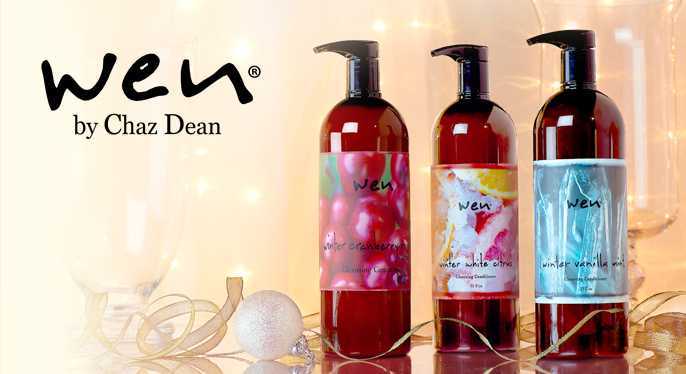 I've known Chaz Dean, the creator of Wen, for seven years; and since that time, I have used his product off and on. I love the way it makes my hair feel without the harmful effects of lather-based shampoos. I have passed on his product to my family and friends, who all now swear by the non-lathering cleanser. Since that first meeting with Chaz, he has developed more products and accessories, including candles and lotions. There are a lot of hair products available out there, but in my experience, the safest way to clean any type of hair, including hard-to-manage hair is definitely Wen. Wen products are available on QVC, Sephora's website, Amazon.com, or visit www.wen.com.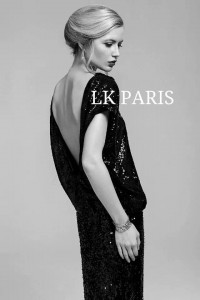 2. Couture to Wear by LK Paris
I met Laure Kczekotowska of LK Paris a few seasons ago in New York during fashion week.  She had a viewing of her collection in her suite at the Plaza Hotel. I went with Agenda Managing Editor Arun Nevader, and as I sipped champagne, he photographed her beautiful collection, which was designed for the woman who works but enjoys the  standard of couture. Laure's line, "Couture Wear," was unique and much needed for the career-minded woman. I own several pieces of Laure's designs and can attest to the quality and craftsmanship. The stitching is perfection and the textiles are always high-end with Laure's own very personal touch. Prices range from $300.00 to $2,700.00. Visit the website couturetowear.com or go to LK Paris "Couture to Wear" Facebook page for more information about the line. Read our article on LK Paris "Couture to Wear."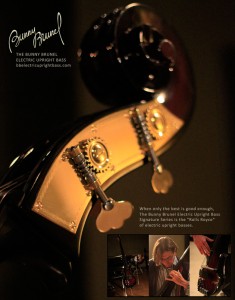 3. Bunny Brunel Electric Upright Bass (BBEUB)
Deemed the Rolls Royce of electric upright basses, the Bunny Brunel Electric Upright Bass is simply gorgeous and finely crafted.  Each bass is made individually with the utmost care and have individually been tested by Grammy-nominee Bunny Brunel himself. Why did I choose this music luxury item as my pick for holiday gifts? I am an acoustic jazz musician who appreciates the sound of an acoustic bass. The live performances are always challenging when mic'ing this instrument. I love beauty, and the BBEUB is breathtaking to look at; but what really sold me on this instrument was the quality of sound and resonance in both live and recording environments.  This is not an instrument for acoustic bass hobbyists, but rather it is better suited for the virtuoso player. The Bunny Brunel Electric Upright Bass comes in several finishes and ranges in price from $5,000 – $6,000.00 with free shipping in the United States. A holiday discount of $500.00 applies to all purchases before 2015. Visit the website for detailed information: www.bbelectricuprightbass.com
4. IPAD MUSIC STAND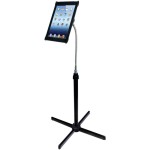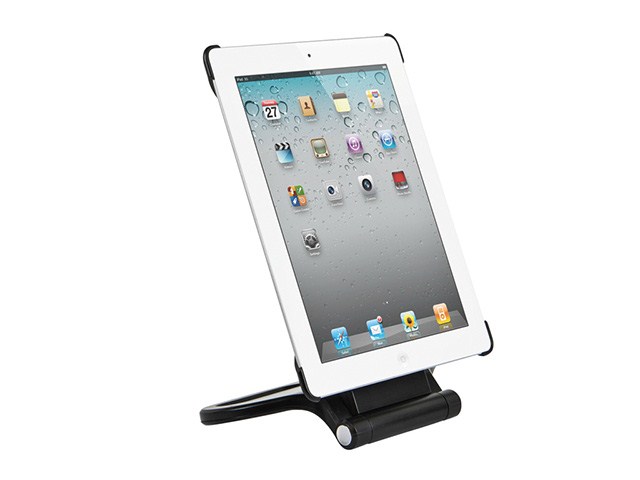 Keeping with the music theme, today's musicians have embraced the current technology. I have found that most of them own some version of an iPad. That's an easy one to figure out because there are so many apps available nowadays ranging from Slow Down Music Player to music iGigBook.  But many gigging musicians need to carry their charts, and I have discovered that the iPad is the most convenient, lightweight, portable method of carrying music today. The biggest dilemma is placing music charts and lead sheets on a bulky music stand. The iPad stand is easy to carry and easy to set up for a performance. It doesn't hog most of the stage's real estate the way traditional music stands do. It is my music accessory of choice. Stands range in price starting at $15.00 to $130.00. Many of these items are available on Amazon.com, Displays2Go, or most brick and mortar music stores.
5. Michael Stervinou Paintings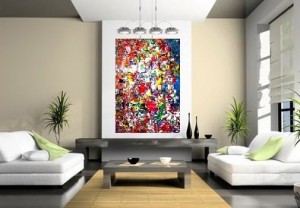 French painter Michael Stervinou piqued my art-loving sensibilities when Agenda Loft exhibited his paintings back in 2011. His style consists of deeply textured acrylic, oil, and other exotic paints. The images are evocative, and very creative and passionate in theme. Stervinou's use of color and design is among some of the artistic greats with an Impressionistic theme. Michael is branching out to other forms of artistic expression with his painting style, such as shoes, women's handbags, and more. Paintings range from $500.00 to $1500.00 To find out more about Michael Stervinou's art, visit his Facebook page or email him at michaelstervinou@yahoo.fr. Read the article about Michael Stervinou's artwork.
6. Canon EOS Accessories
Okay all you Canon owners, I have chosen to discuss the Canon EOS series since I am an owner myself. A few years ago I purchased my Canon EOS 7D to shoot music videos, interviews, and movies.  I love the look and ease of this camera series. In my discovery of its cinematic potential, I realized the lens I purchased when I first bought my camera wasn't giving me the look I wanted. After careful research, I discovered I needed the Canon 70-200 lens with the stabilizer to achieve the look I was going for with my projects.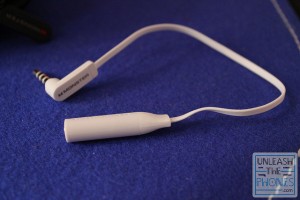 Since I am planning to shoot films in 2015, I found the additional accessories that didn't accompany the film package offered with my Canon EOS 7D were disappointing. Sound is a big deal, and even though there is a mini jack to plug into a wireless microphone, there is no way to hear the sound being recorded while it's happening. I recommend the headphone adapter that goes with the Canon EOS.
The Canon 70-200 lens with the stabilizer goes for about $2,499.00, and the Tamron version of the same lens is about $1,450.00. The adapter and lens can be found at any Samy's Camera or authorized Canon or Tamron dealer online.
7. Concert Tickets to the Catalina Jazz Club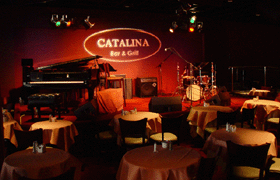 I guess by now you know I am a jazz lover! I live in L.A. and attend several concerts a year. My venue of choice is Catalina Jazz Club on Sunset Blvd. Not only have I performed a few times in this ideal cabaret setting/supper club, but I have seen the concerts of many jazz legends, including Dee Dee Bridgewater, Stanley Clarke, Chick Corea, Jack DeJohnette, and more. Catalina Jazz Club also caters to other types of music. For my birthday I saw Marilyn McCoo and Billy Davis Jr., drank champagne, and ate a delicious seafood dinner with friends. Buying concert tickets of your giftee's favorite band is always a great idea, but the appeal of Catalina Jazz Club is the sit down dining experience and LISTENING experience! Here, you simply can't go wrong.  Read the exclusive interview with Catalina Popescu of Catalina Jazz Club.  The cost is $25.00 entertainment fee and a two drink minimum. Catalina Jazz Club is located at 6725 W. Sunset Blvd., Hollywood, CA 90028.  Call (323) 466-2210 for reservations.  Visit www.catalinajazzclub.com for their calendar and lineup.
8. Free People Gift Card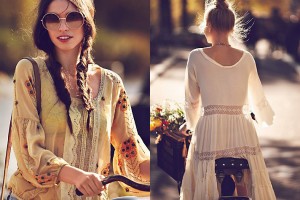 Have you ever gone shopping and repeatedly ended up choosing the same brand? The challenge for me lately has been that I put on a few unwanted pounds. It all started with putting out our first print issue of Agenda. I was sitting and working for long hours every day, and unfortunately, watched those pounds of mine accumulate. As a former model, I used to pick out clothes and not worry about trying them on; they always fit . . . but not in my present condition. Lately, shopping has been a dreaded activity, but I found one brand that is flattering for women who have a few extra curves and want to be in style. the Free People store surprised me every time. I love their collections, their free-flowing tops, bohemian-themed pants, billowy sleeves, and feminine blouses . . . clothing perfect for a curvy girly girl. Their prices are reasonable and competitive. No, it's not Target, but the Free People label is standard for department store prices. Just to make my point, Free People looks great on all shapes and sizes ranging from size 0-12!  Now I can relax when I want to go shopping.  Visit www.freepeople.com to purchase a gift card.
9. Agenda Special Edition, Our Print Issue #1
Agenda is finally in print and the magazine offers exclusive content that is not online. It is a 232-page glossy, full color with breathtaking photography, features, reviews, articles, and interviews. The premier issue is called Agenda Special Edition Issue I, subtitled "Fall Is Fascinating." Inside this special edition are spectacular editorial spreads, fashion from the runways of New York to Miami, gripping articles, music, entertainment, travel, and even a new column about grammar. These special editions will be published every quarter and promise to deliver enduring content, making Agenda an "archivable" time capsule.  The print issue makes a beautiful coffee table book. Agenda Special Edition #1 is available on Createspace E-store ($23.95 plus shipping), or Amazon.com (Prime members $21.69 with free shipping).  Read about the issue here.