Designer Kevan Hall

"We use athletic fabrics that have all the necessary qualities like UV protection, moisture wicking, stretch . . ."
Designer Kevan Hall is known for his couture collection of exquisite gowns and formal wear.  His designs have graced the pages of many fashion magazines, and have been worn by the Hollywood A-listers.  I have known Kevan Hall for 11 years now and watched his designs on the runways, and I have always loved his work.  So how exciting it was for me to learn that the couture fashion designer is now making clothes for the active fashionista—a fabulous golf line. This line is also conveniently wearable for the woman who wants to be comfortable, and look cute.  She can toss those signature Kevan hall golf shoes and throw on some cute wedges.  
Questions by Kaylene Peoples
Responses by Kevan Hall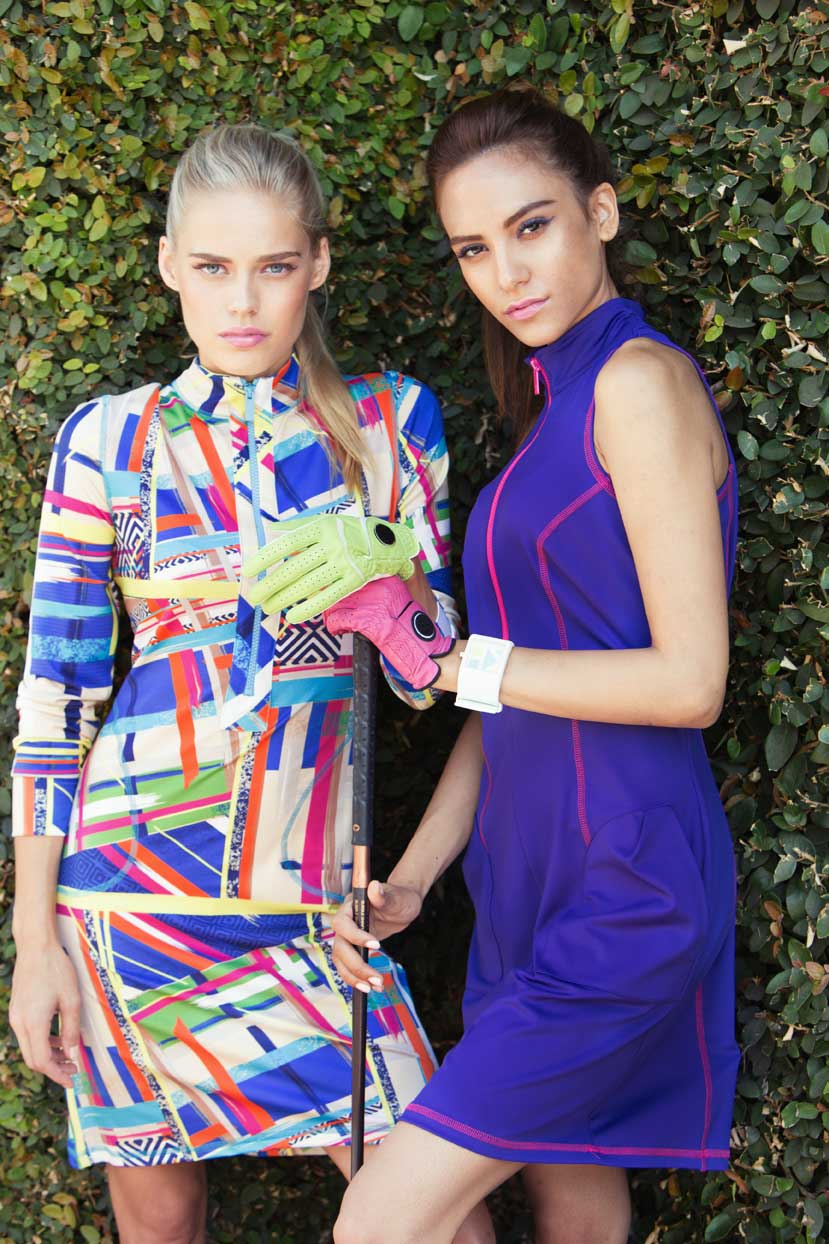 What a beautiful, colorful collection of golf-wear, as well as just "active wear."   Why and how did you come up with this line?
Many of my best clients approached me to create a golf collection for women who want to look fashionable on the golf course. I decided to design a lifestyle collection for the golf course that could be easily worn to the fairway and then to lunch or other activities planned for the day looking fabulous!
What fabrics are you using? 
Athletic fabrics that have all the necessary qualities like UV protection, moisture wicking, stretch, and that feel comfortable yet luxurious.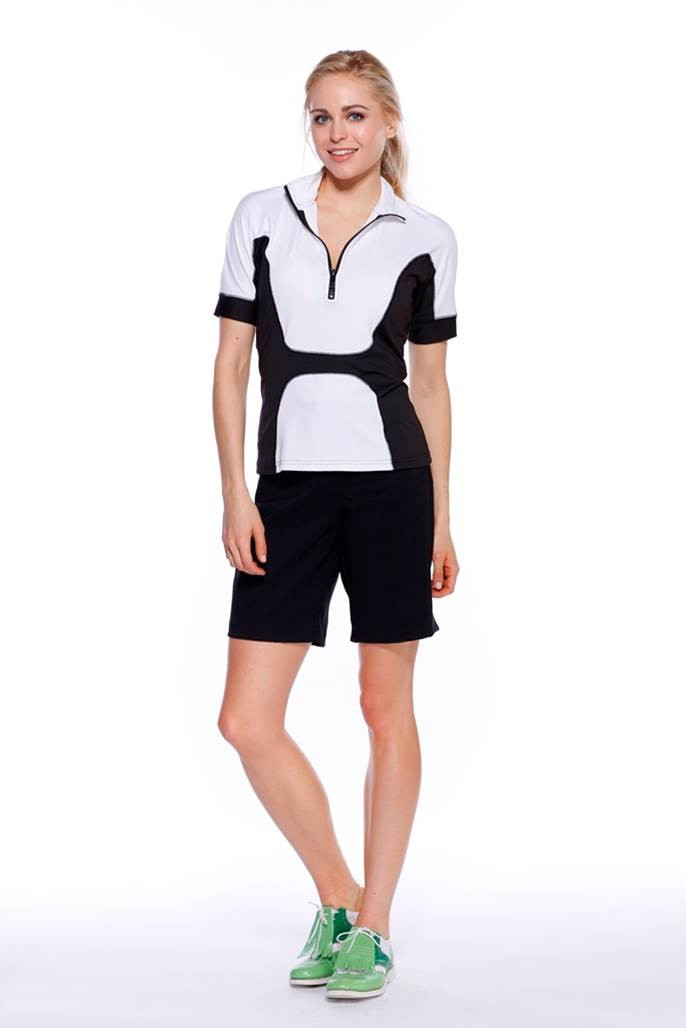 What was the creative inspiration for your designs?
My partner Beth is my inspiration. She has incredible style and taste in helping to create this line. She also is an avid golfer.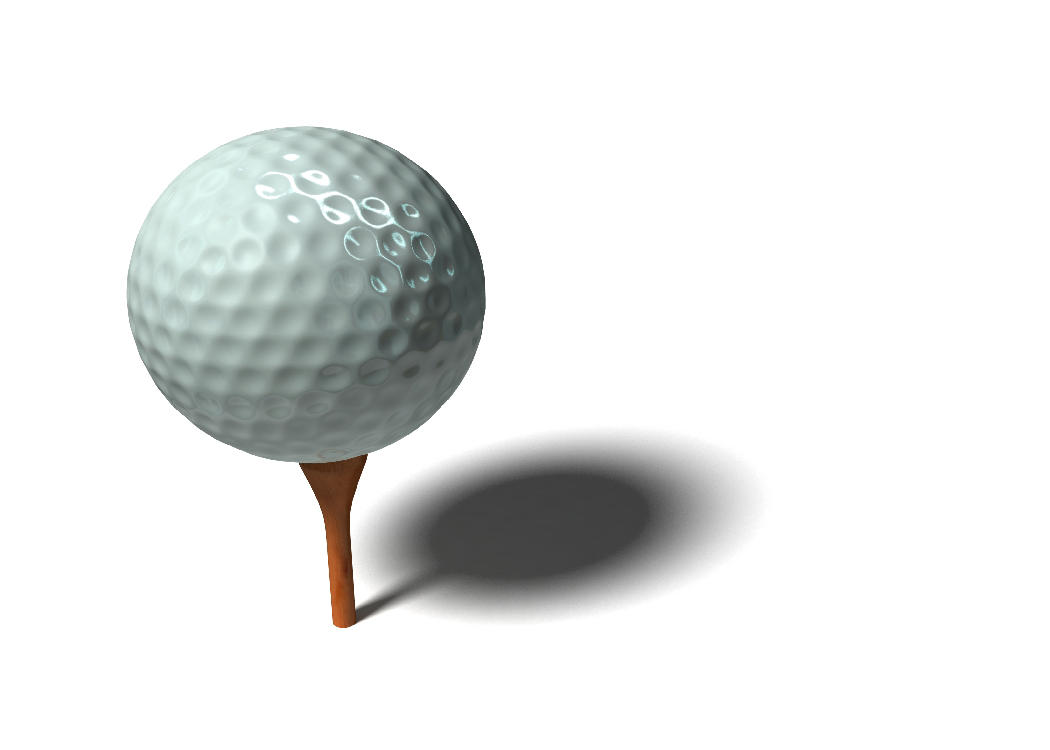 Any challenges developing an active wear line for women?
Golf is a different market for my brand, so the challenge is to reach out to new clientele and educate them about Kevan Hall Sport.
I understand you have an affiliation with the PGA?  Tell me a little about that, and what events do you have coming up?
We just returned from the PGA show, and Kevan Hall Sport was a hit! Buyers lined up to see this new, exciting collection of women's golf wear that included our stylish dresses. They also loved our exclusive prints and vibrant colors. We're thrilled to be able to offer women a new fresh look on and off the golf course.
What are your price points?  Tell me about any accessories that go along with Kevan Hall Sport.
Prices range from $90 – $190 retail, mostly sized XS, S, M, L, XL, with the exception of some of our bottoms, which are sized 2 – 14. We have accessories planned to debut this year, which include golf shoes, bags, and scarves.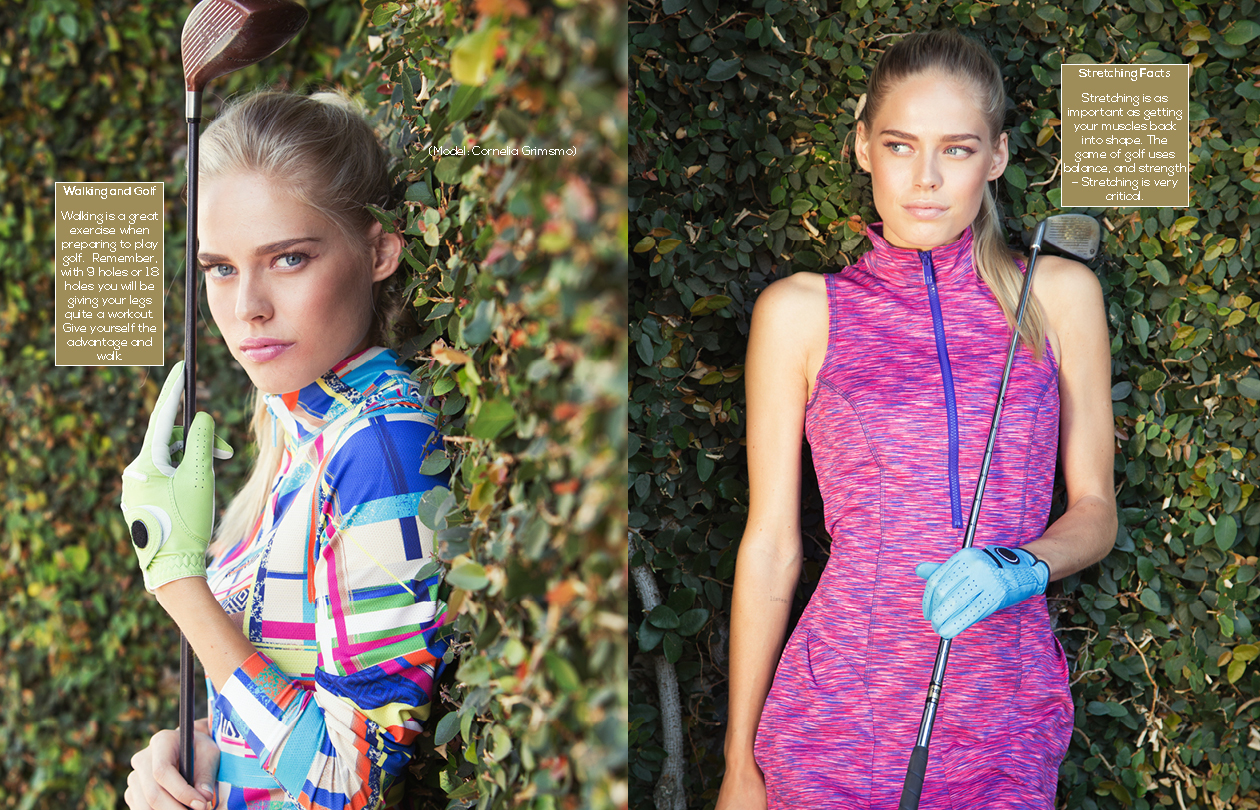 Do you play golf, or any other sports?
I'm a golf enthusiast! I do love the outdoors and enjoy hiking.
Visit www.kevanhallsport.com to learn more.
See more articles like this in Agenda Fitness Couture Collector's Issue 2016.